Bring Roxy home: Tacoma Police investigating after two men steal little girl's puppy


TACOMA, Wash. -- Police are investigating after an 8-year-old girl says two men stole her puppy right out of her hands on Monday.

Don Howard says it happened Monday about 5 p.m. when his daughter and her younger sister were playing in their yard near 352nd street in NE Tacoma.

"My family is devastated and my daughters are traumatized that two grown men did this to them," said Howard.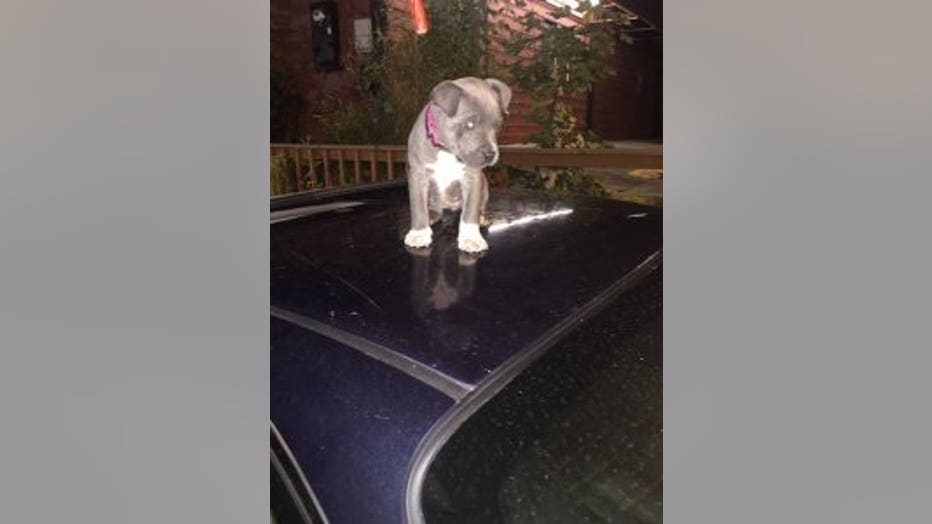 He says two men drove past the home in a newer pearl white Toyota with tinted windows and then made a U-turn.

"A tall, slim, light-skinned man with his hair in a bun walked up to the kids, as the driver slowly pulled the car closer. The light skinned man asked to pet the puppy. When the girls told the man no, he snatched the puppy from my 8-year-old's hands and jumped into the car," said Howard on Facebook.

He believes the car the suspects were driving may be a Celica.

Howard described the male suspect who took the puppy as a Pacific Islander and the getaway driver as black.

"My daughters are terrified to even be at our home. I want to get justice for my kids and put these men behind bars," said Howard.

Tacoma Police confirm they took a report about a theft of a dog and are following up.

"We have no leads at this time," said Officer Loretta Cool.

Roxy is a pit bull puppy with a white chest and white paws. She has a distinctive small bald circle on the top of her head.

Officers are asking for any information to help locate the puppy and identify the suspects.

Please call 911 if you see Roxy. If you wish to remain anonymous, submit a tip to Crime Stoppers of Tacoma-Pierce County by using the P3 Tips App on your phone or by calling 1-800-222-TIPS (8477).