Bridge collapse cleanup: Vehicles lifted out of Skagit River


[trib_ndn vid=24846226]



MOUNT VERNON, Wash. -- Work crews pulled two cars out of the Skagit River on Monday and Washington State Department of Transportation teams scoured the bridge looking for any more signs of damage after Thursday's collapse. Dive teams also looked for clues on submerged steel.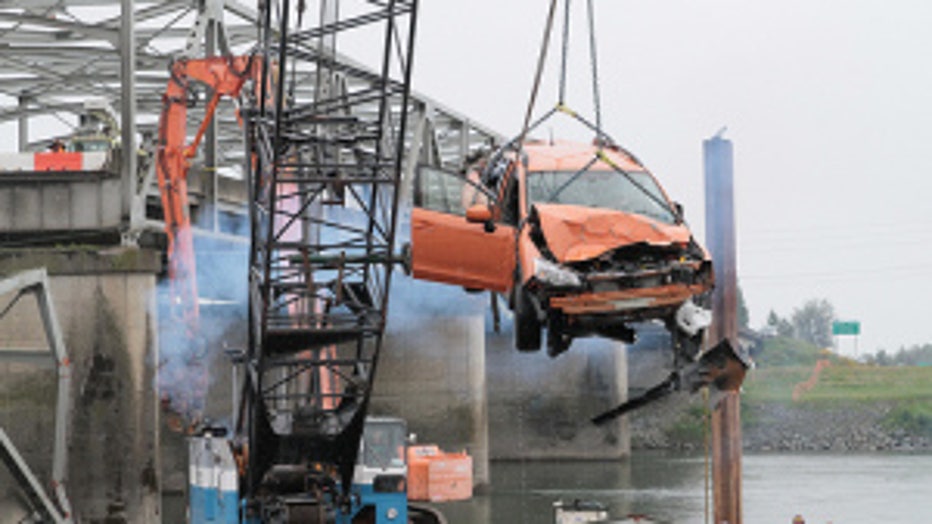 "This is a golden opportunity to go over the entire bridge with a fine-tooth comb," said Dave Chesson with WSDOT.

The bridge collapsed last Thursday, tossing three vehicles into the water; three people suffered only minor injuries. Investigators believe a tractor-trailer from Canada carrying an oversize load might have struck a steel girder, causing the bridge to fail.

Freeway traffic has been re-routed through Burlington and Mount Vernon since the crash.

A third barge could arrive on scene later Monday night or Tuesday morning.

Once the National Transportation Safety Board hands the scene over to WSDOT, the cleanup should be quick.