Bremerton jogger recounts her attack at trial of 14-year-old defendant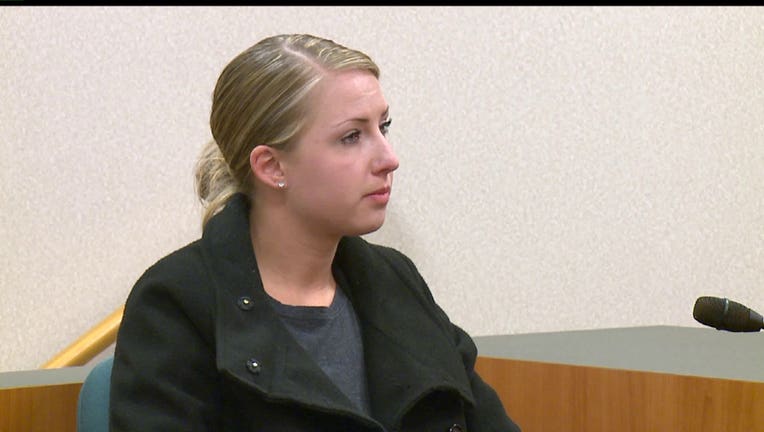 PORT ORCHARD -- Closing arguments wrapped up Monday in the case of a 14-year-old boy accused of attacking a woman as she was jogging in Bremerton on May 7.

Jordan Monasmith took the stand during the defendant's trial in Kitsap County Juvenile Court after listening to her own panicked 911 calls.

"He tackled me to the ground and choked me out and I fought him free," she told the operator that day.

"He grabbed my neck, so my neck is sore, but I'm OK," she added during the call in which she choked back tears.



Monasmith said he was squeezing her so tightly she wasn't able to breathe or scream for help.

"His body weight was too much for me to hold after running so we collapsed onto the pavement. His body was laying halfway on top of mine so I was pinned down to the ground.

"As all of this was happening, he said nothing. I then reached up with a free arm, grabbed the back of the male's head and slammed it into the pavement approximately three times but he did not release his grip on my neck.

"I then pushed my thumb into his eye socket as hard as I could for about three seconds."

That's when she says he got up and ran off toward the YMCA. Officers arrested him there a short time later.

The suspect's attorney challenged Monasmith on what she remembered, saying she wasn't clear on the color of his clothes.

She insisted she remembered what happened clearly.

Monasmith was left with cuts to her legs.  Physically, she is fine but is still getting counseling twice a week.

"I just hope that he (the defendant) gets the maximum sentencing to where he can get some real life counseling and help because this is a young boy who is obviously troubled," she said.