Breast cancer survivor's chest tattoo photo banned by Facebook; site later allows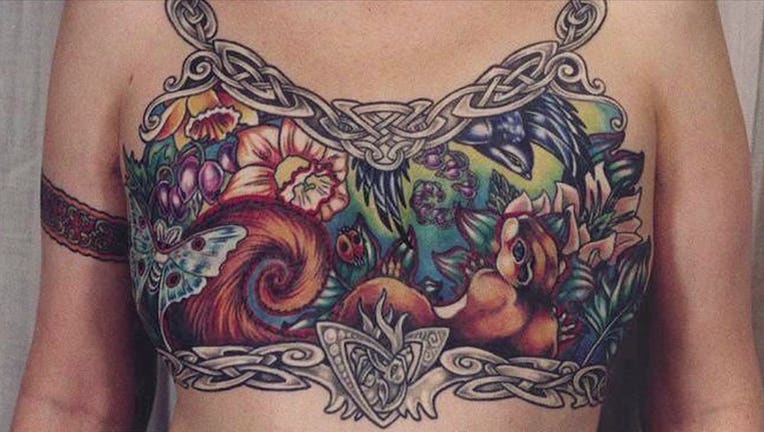 Facebook has come under fire in the past from breast-feeding mothers who didn't like the social networking site removing images they had posted of themselves with their little ones. Now, the company has endured the backlash of users again when it removed a photo of a woman, Tina Bafaro, showing her post-mastectomy chest tattoo.



The tattoo was done by Seattle artist Tina Baforo who runs a tattoo parlor in Pioneer Square.