Boy who shot, killed friend in Burien pleads not guilty to manslaughter; sheriff says more guns found


SEATTLE — A 16-year-old boy who told police he accidentally shot and killed his 14-year-old friend while playing with a gun at a home in Burien pleaded not guilty to first-degree manslaughter Thursday.

Jonathan Daniel Edward Anderson, 16, was arraigned as an adult in King County Superior Court. He is also charged with unlawful possession of a firearm. His bail was set at $100,000.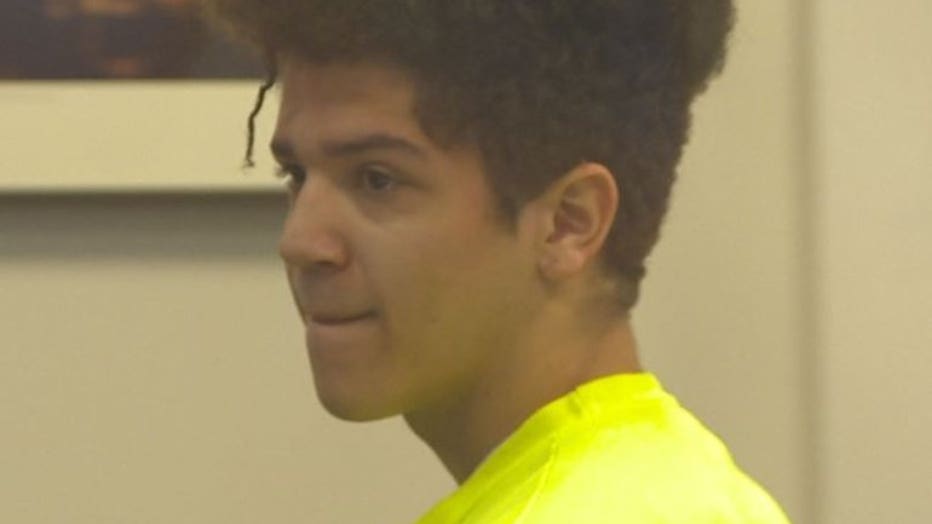 Jonathan Daniel Edward Anderson, 16


King County sheriff's deputies responded Aug. 14 to a garage in Burien, where they say Anderson fatally shot Onjeray Devereaux-Hale, 14.

The sheriff's office says Anderson told authorities he was playing with a pistol when it went off, hitting Devereaux-Hale in the face.

Court documents say Anderson ran into his house to alert his grandparents and attempted to help his friend. Devereaux-Hale died at a hospital.

A relative of Anderson said at the time that she didn't know Anderson had a gun or where he got it. She said guns were not kept in their house.

But on Thursday, the King County Sheriff's Office said that two additional handguns were found in Anderson's bedroom the night of the shooting. Both of those handguns were found to have been stolen, the sheriff's office said.

It's not yet known whether the gun in the shooting was also stolen.