Bostonians and others rush to support stranded visitors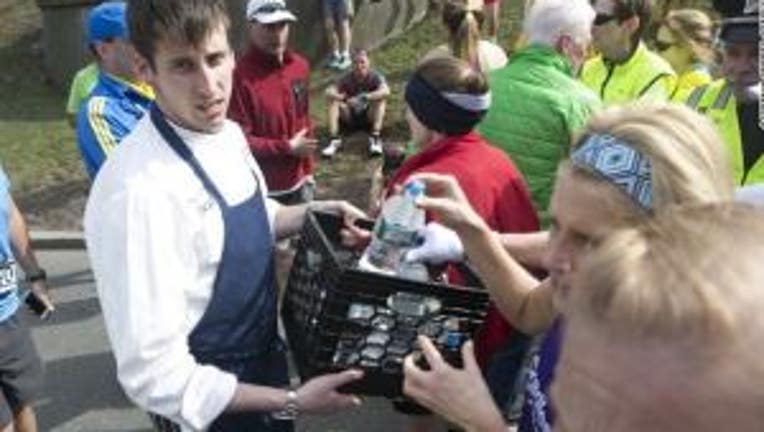 (CNN) -- They're offering their spare rooms, their couches, their food, their cars -- even their own beds.

A huge wave of strangers is greeting the many visitors stranded by the Boston Marathon bombings with a massive outpouring of support.

"We figure this is the least we can do," said Heather Carey, who offered a couch at the home near Boston University she shares with roommates. "I saw a website with many others offering their spaces like we did. It is awesome to see so many people helping."

The two blasts Monday that left three dead and more than 140 wounded also left countless people without shelter. Investigators turned the heart of Boston into a crime scene, evacuating several hotels. That stranded dozens of visitors, some of them international runners unfamiliar with the area.

By Monday evening, pleas were posted on several websites.

"Me and my friends lost our phone after the explosion," a woman posted on Reddit. "We are visiting from Korea so our English be not very good. My friend is in the hospital now and they say we can not stay over night in hospital."

Another woman posted: "I have no where to go."

Quickly, the online cries for help were answered. Websites were flooded by Bostonians offering aid. Even though it was unclear how many people were helped, by early Tuesday morning a Facebook page set up for victims listed more than 100 people offering rooms and rides.

For the complete CNN story, go here.