Boston Marathon qualifier scheduled this weekend in Wenatchee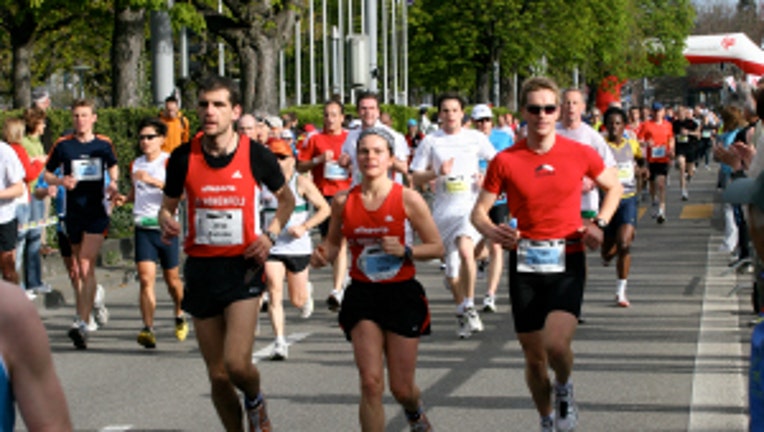 article
WENATCHEE, Wash. -- Days after two bombs struck the finish line of the iconic Boston Marathon, Washington runners are gearing up to run a 2014 Boston Marathon qualifying race in Wenatchee, Wash.

The 2013 Wenatchee Marathon will start at 6:30 a.m. Saturday in Wenatchee. It is a USATF certified Marathon, making it a qualifier for the Boston Marathon. The race is described as a "Great Boston qualifier" that features a "gorgeous" course running along the Columbia River.

Runners interested in the Boston Marathon must run a separate race on or after Sept 22, 2012 in a certain time to qualify. Here is a list of qualifying times for those interested in running the East Coast race.
































































| | | |
| --- | --- | --- |
| Age | Men | Women |
| 18-34 | 3:05 | 3:35 |
| 35-39 | 3:10 | 3:40 |
| 40-44 | 3:15 | 3:45 |
| 45-49 | 3:25 | 3:55 |
| 50-54 | 3:30 | 4:00 |
| 55-59 | 3:40 | 4:10 |
| 60-64 | 3:55 | 4:25 |
| 65-69 | 4:10 | 4:40 |
| 70-74 | 4:25 | 4:55 |
| 75-79 | 4:40 | 5:10 |
| 80+ | 4:55 | 5:25 |