Boston bombings: Officer lost all blood but is expected to recover


BOSTON -- A Boston officer shot and wounded in pursuit of the marathon bombing suspects last week had to be resuscitated after his heart stopped and he lost his entire blood supply, but doctors and relatives on Sunday said he was emerging from sedation and expected to recover.


Massachusetts Bay Transportation Authority Officer Richard "Dick" Donohue Jr., 33, of Woburn, Mass., had served with the department for three years when he responded to a call Friday for assistance after a shooting at the Massachusetts Institute of Technology in Cambridge, officials said. They said it was not clear whether Donohue knew at the time that the MIT officer who had been shot and killed was a friend of his, Sean Collier.

Donohue emerged from his police car and exchanged fire with the suspects before he was shot in the right thigh, officials said. A bullet severed his femoral vein and artery, and Donohue began to bleed out, doctors said.

"CPR was started in the field, and he required a prolonged resuscitation that started at the scene and at our emergency room," said Dr. David Miller, a critical care doctor at Mt. Auburn Hospital in Cambridge, during a Sunday briefing at the hospital.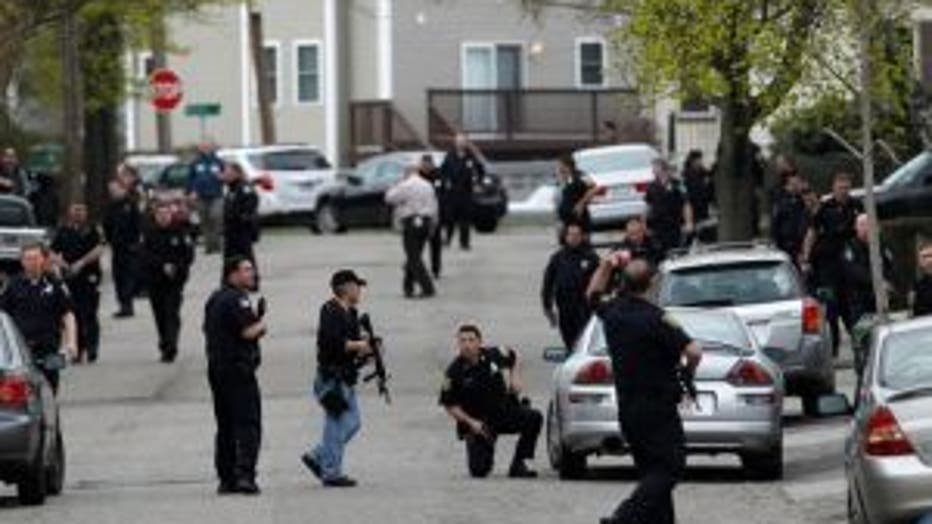 Photo courtesy of Facebook/Christian Post


Donohue had lost all of his own blood, but doctors were able to give him transfusions to replace it. Miller said a surgical team was then able to stop the bleeding and save Donohue's leg. The officer remained in the ICU Sunday on a ventilator, in stable but critical condition and unable to talk, although he wiggled his toes and squeezed fingers.

"He continues to need high levels of sedation," Miller said.

He said doctors were "cautiously optimistic" that Donohue would make a full recovery.

For more on this LA Times story, click here.