Bonney Lake residents see water bills skyrocket, and they say there's little explanation
BONNEY LAKE, Wash. -- We've all had the feeling of opening a bill and seeing a number higher than we thought.

But imagine opening a water bill and expecting something around $175. Instead, the bill is $859.

That's more than a uncomfortable feeling. It's shock.


Dozens of Bonney Lake residents are taking to Nextdoor, Facebook and  Bonney Lake City Council meetings after seeing their water and sewer rates increase astronomically in the past few months. More than a $1,000 increase in some cases, some residents say.




"I, like nearly all my neighbors, are asking for some answers," Bonney Lake resident Dave Bibb told Q13 News.

Bibb says his water bill from Bonney Lake Utilities typically ranges from $150-$250 for a two-month bill. But when he opened the bill in September, he owed more than $800.

"It definitely got my attention," Bibb said.

The longtime Bonney Lake homeowner called the city, and employees told him to check for leaks. He didn't find any leaks, or problems with the meter.

He did find neighbors with huge bills, however.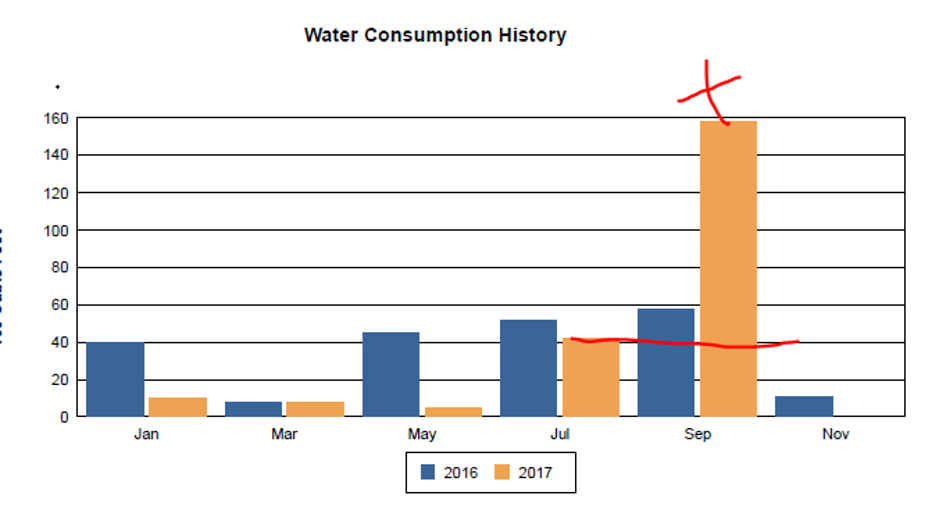 "I'm hearing anything from a couple hundred bucks to $1,000 more," he said.

Bibb knew there was a water rate increase earlier this year. In July, a 9 percent increase also took effect, said Bonney Lake spokesperson Jenna Richardson. Bibb also knew summer rates were higher.

But nearly four times higher? That can't be right, he said.

"We're growing out here, I get it," Bibb said. "I don't have a problem paying taxes. But not four times more."

Richardson said all rate increases were approved by the council. She also said water is billed on a three-tiered rate structure, and rates are impacted by the consumption of the customers. Rates during the summer are likely impacted by lawn-watering systems, Richardson said, so customers are probably using more than they thought.

The city will work with people who can't pay their bills, Richardson said. But Bibb says he needs another explanation.

"Prove to me I used that much water," he said.

A City Council meeting on Tuesday was packed with upset residents.  Bibb wasn't at the meeting, but said he is trying to work out ways to bring his bill down.

"I'm hoping there's a mistake," he said. "I just want to get to the bottom of why. Four times the water when nothing changed."

Q13 News will follow this story as it develops.