Bonney Lake man victimized twice in one day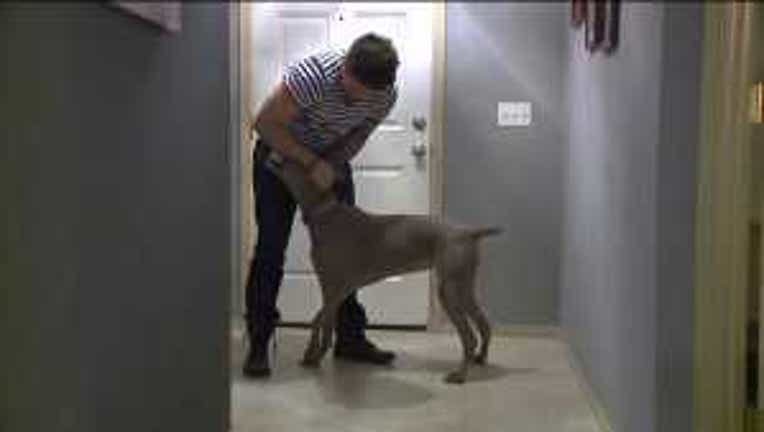 BONNEY LAKE, Wash. -- Tuesday, Jan. 8, was a bad day for Aaron Marth. A really, really bad day.

He parked his truck in a Bonney Lake park-n-ride and, when he got back 12 hours later, he immediately knew something was wrong.

"Found my car had been broken into, so called the police, got that all handled from there. Thought it was relatively minor, just took a couple of things," Marth said in an interview Wednesday.

Little did Marth know that his day was about to get worse.



"Came home, was going to open my garage door -- and realized they had taken my garage door opener," Marth said.

That's right, the bad guys stole Marth's garage door opener and got his address off of his registration in his glove box. It was everything they needed to pull off the second part of the heist.

"They combed through everything, dresser drawers out. They took bags that were in our closet, to grab stuff, and then you just start to see the stuff that's gone," Marth said.

The burglars took just about everything they could easily carry away, including his family's sense of security.

"It's really unnerving. A guy with a family, I want to make sure my family is safe.  I don't want them to feel like they can't come home and feel secure. That's probably the worst part of it," Marth said.

And to add insult to injury, they attacked Marth's dog, which, he said, is like their own child.

"It looks like she (the dog) just came up wanting to play and it looks like they just kind of hit her in the face. She had a swollen eye, and a slice, and that's probably one of the things that really, just… I mean, who would do that, you know?" Marth asked.

Bonney Lake police say this kind of burglary is rare, but certainly not unheard of. They recommend that anyone who uses a park-n-ride take extra precautions.

"Remove your valuables. Don't leave garage door openers. Anything that has your address on it keep it out of your car because the last thing you want is somebody getting your personal information and access to your home," Bonney Lake police officer Todd Green said.

"The car would have been one thing, but it's a whole different ball game when it comes to your house," Marth said.

Unfortunately, police have very little to go on -- no suspect or vehicle description.

If you don't want to remove your registration from your car, police advise that you hide it so it can't easily be found, and finally make sure you write down the serial numbers of your valuables. It could be the only way to get them back if they are ever recovered.