Boil order lifted on Mercer Island, school to resume Tuesday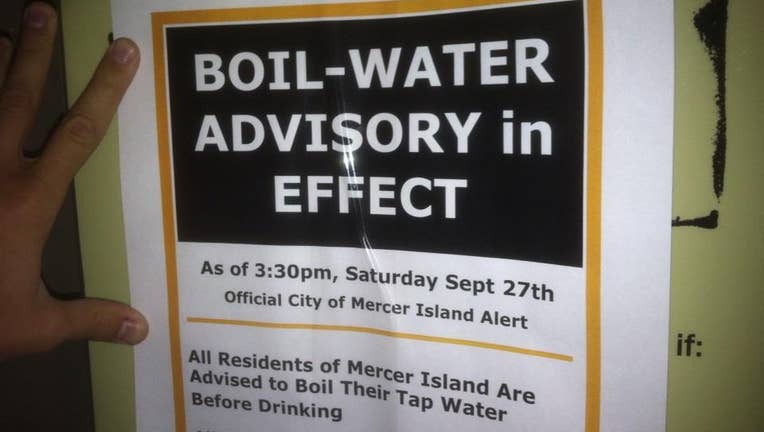 MERCER ISLAND, Wash -- A boil order for Mercer Island was lifted Monday morning after a weekend E. Coli scare.

City officials said water samples collected Saturday had been analyzed and were clear of E Coli.

Authorities said restaurants may reopen following a step-by-step process including flushing their pipes.

"We are gratified to bring this potentially serious incident to an end, and we thank all residents for their sacrifices and food-service establishments for their willingness to cooperate for the health of the community," said City Manager Noel Treat in a written statement.

Residents are being asked to follow these steps:

- Flush pipes at home for 5 minutes by running the cold water tap at all faucets until it feels a lot colder; for a residence with multiple levels, start at the top of the house
-If discolored, run water until it is clear
-Follow manufacturer's instructions for appliances such as water filters and water softeners
-Dispose of all ice from icemakers, make a new batch, and discard that, then wash and sanitize
ice trays.

The boil advisory was issued Saturday afternoon after routine tests came back positive for E Coli.

School was closed Monday due to the advisory. Many store shelves were also bare of fresh produce and bottled water.

Inspectors were expected to begin inspecting restaurants Monday morning.