Boeing rejects latest union proposal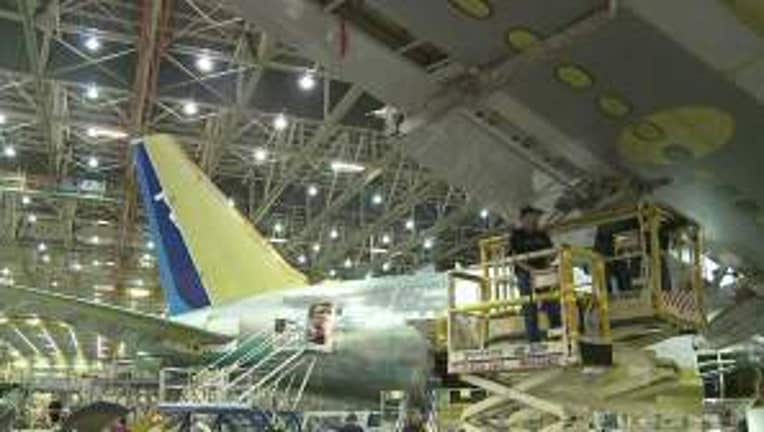 SEATTLE -- Boeing rejected the latest  counter-proposal from SPEEA, it's engineering union, on a new contract, but called on the union Friday to enter into federal mediation.

"Today, Boeing has been in contact with senior officials of the Federal Mediation and Conciliation Service (FMCS) in Washington, D.C. The deputy director of the FMCS told Boeing that he would be available to meet with SPEEA and Boeing in Washington, D.C., beginning on Monday, Dec. 3. Boeing accepted the invitation," Boeing said in a statement. "Boeing then asked SPEEA if they would attend. Unfortunately, SPEEA is declining to attend on Monday. We hope SPEEA will reconsider."

But hours later, the union issued a press release it had wanted federal mediation of the negotiations before Boeing issued its press release, but that a federal mediator could not be appointed until Boeing agreed to resume contract talks.  "SPEEA remains ready to resume negotiations," the union said.

Earlier, in a letter to union members, SPEEA representatives said that during a contract negotiation meeting on Thursday, Boeing turned down the union's latest round of wage, medical and pension proposals without a counter offer. Before leaving the meeting, Boeing representatives suggested a federal mediator is brought in for future contract negotiations.

On Nov. 19, SPEEA filed unfair labor practice charges against the company for failing to fulfill information requests vital to the negotiations.

Workers have been encouraged by the union to continue following "work to rule'" actions, including the refusal to work voluntary overtime.

The union is planning strike-training sessions next week.