Boeing Machinists to each get $10,000 bonus this month
SEATTLE -- Boeing will begin sending out $10,000 bonus checks to its nearly 31,000 Machinist union members during the week ending Jan. 25, as a result of the Jan. 3 ratification of the labor contract extension to assure production of the 777X airliner in the Puget Sound region, the union said Wednesday.

The bonuses were part of the contract proposal offered by Boeing.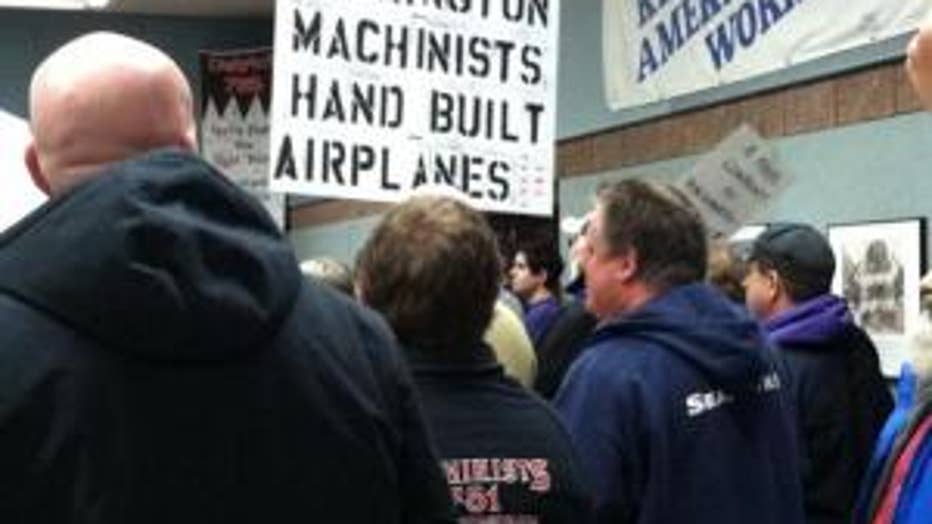 "I have today confirmed that the $10,000 signing bonus checks will be distributed to members on the week ending January 25, 2014," said International Association of Machinists official Mark Johnson on the union's local website. "This payout represents the first portion of the two-part $15,000 signing bonus contained in the contact extension that was ratified January 3, 2014. An additional bonus payment of $5,000 will be distributed in January 2020."

Tax will be withheld from the checks, meaning most of the workers will be getting a post-tax check of about $7,000.