Boeing awarded contract to build Navy's first unmanned aerial refueler, the MQ-25 Stingray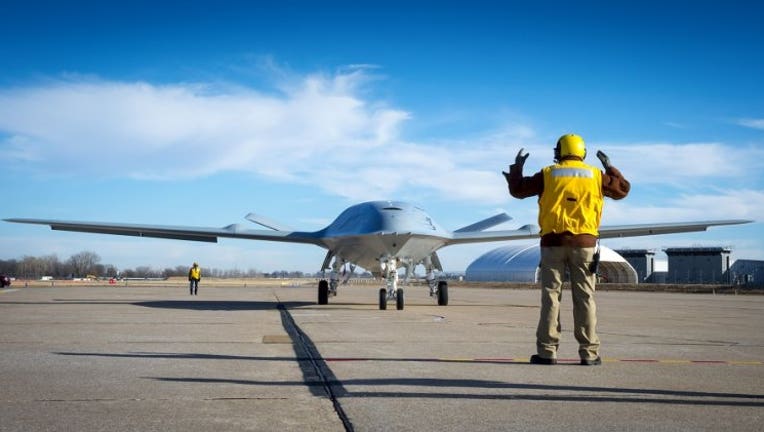 SEATTLE -- Boeing announced Thursday that it has been awarded a $805 million contract to build the Navy's first MQ-25, a carrier-based, unmanned aerial refueler for jet fighters.

Boeing was awarded the engineering and manufacturing development contract to provide four aircraft. Boeing  said it plans to perform the MQ-25 work in St. Louis.

"As a company, we made an investment in both our team and in an unmanned aircraft system that meets the U.S. Navy's refueling requirements," said Leanne Caret, president and CEO, Boeing Defense, Space & Security. "The fact that we're already preparing for first flight is thanks to an outstanding team who understands the Navy and their need to have this important asset on carrier decks around the world."

According to the Navy, the MQ-25 Stingray will allow for better use of combat strike fighters by extending the range of deployed Boeing F/A-18 Super Hornet, Boeing EA-18G Growler, and Lockheed Martin F-35C aircraft.