Boeing 787 forced to return to Boston mid-flight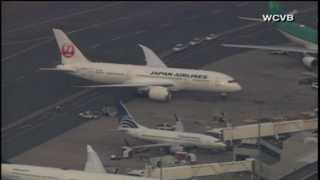 BOSTON-- The problems appear to be piling up for Boeing's 787 Dreamliner.

A Japan Airlines flight headed to Tokyo was forced to turn around over Canada and return to Boston's Logan Airport on Thursday due to a possible fuel pump issue.

Flight 007 returned to Boston when a maintenance indicator on the plane went off showing some sort of problem with the fuel pump.

A Japan Airlines spokeswoman described the turnaround "as a standard precautionary measure."

It's the second major incident involving the Dreamliner in the past 7 days. On July 12, a fire broke out on an Ethiopian Airlines 787 at London's Heathrow Airport. Officials believe the plane's emergency beacon overheated.