Boeing 777 aborts landing in U.K.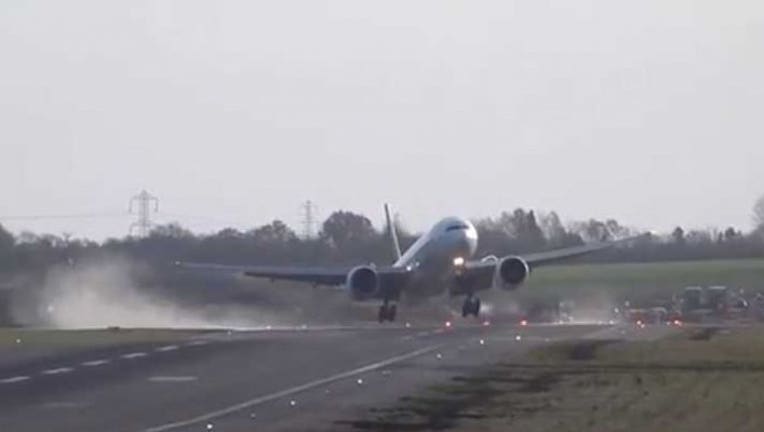 BIRMINGHAM, U.K. -- Talk about a close call.

Powerful winds nearly blew over a Boeing 777 attempting to land at the Birmingham airport. It was part of a fierce storm that blasted the U.K.

The Emirates Airlines plane was reportedly coming from Dubai.

Video footage showed the plane landing at a right angle before the pilot was able to make an emergency maneuver to get the plane back in the air.

After two attempted landings, the plane flew more than 100 miles away to London's Gatwick Airport where it landed safely.

One passenger reportedly tweeted, "Never flying again," after the flight.

Officials at the Birmingham airport say two other planes were diverted because of the wind.