Body of 27-year-old drowning victim recovered from Skykomish River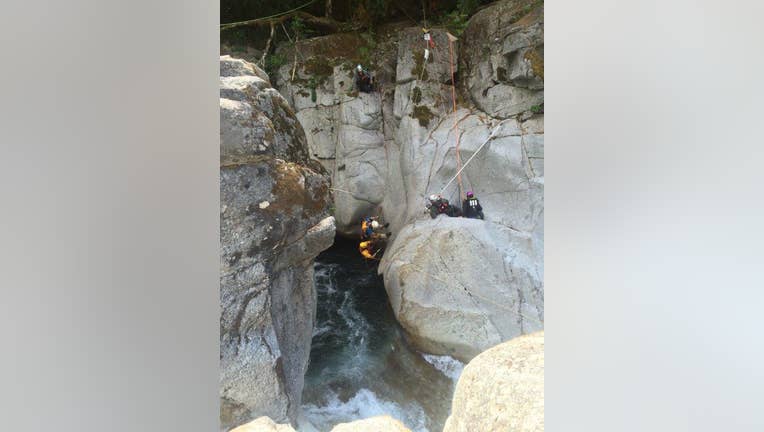 SKYKOMISH, Wash. -- The body of a 27-year-old Lake Stevens man who drowned in the North Fork of the Skykomish River on July 19 was recovered Wednesday.

"The victim's body was recovered this afternoon from the area near Bear Creek Falls with assistance from the Sheriff's Office Dive Team and Helicopter Rescue Teams," the Snohomish County Sheriff's Office said.

The area where it was believed the victim had drowned was beneath a waterfall running through a narrow ravine where the water is turbulent and difficult to swim in, the sheriff's office said.

Search and rescue staff members checked the area every day since July, and the victim was found Wednesday by a deputy.

Positive identification and manner of death will be confirmed by the medical examiner's office.