Body found in Puyallup River believed to be rafter who disappeared July 1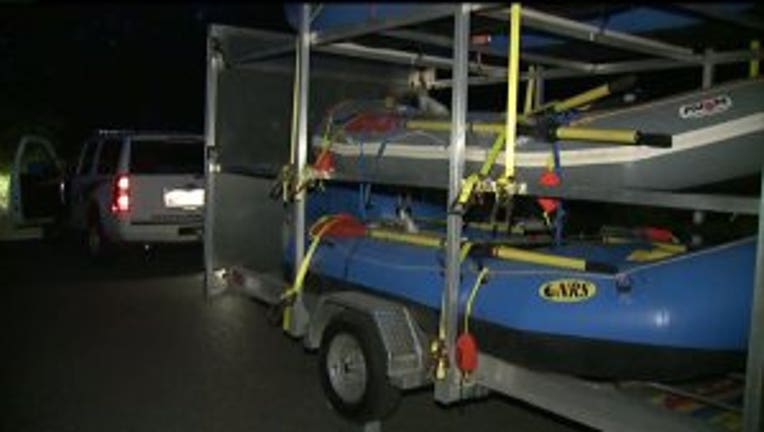 PUYALLUP -- A badly decomposed body of a man found in the Puyallup River Friday was believed to be that of a 25-year-old man who disappeared while rafting on July 1, the Pierce County Sheriff's Department said.

Sheriff's spokesman Ed Troyer said it is believed the  body was caught up in brush and tree limbs and came loose in high tide after Thursday night's heavy rainstorms.

On July 2, search and rescue teams called off their search the man who went missing the day before. He had been trying to float a portion of the Puyallup River in an inner tube.

A Pierce County sheriff's department spokesman said the man put his tube in the water around 6 p.m. July 1 with two friends at a drop spot near 80th Street East and State Route 162 by the Puyallup River bridge. The group floated for about two hours before the friend was separated from the others. The group waited for him at the point they were supposed to meet, and called 911 once he was missing for more than two hours.

Pierce County Search and Rescue crews arrived at the scene and found the missing man's inner tube near a sand bar south of the drop spot. The search was called off because muddy, swift-moving water hampered efforts.