Bodies of two men found inside crashed plane near Bonney Lake (PHOTOS)


BONNEY LAKE, Wash – Pierce County officials said there were two bodies discovered in the wreckage of a small plane which crashed in the woods near Bonney Lake Wednesday afternoon.

The wreckage was centered near 245th Ave E and Highway 410.

Detective Ed Troyer said there were multiple calls to 911 reporting the plane crash.  Witnesses reportedly saw the airplane sputtering and flying low to the ground before it went down.

Troyer said the two bodies both appeared to be male.

Emergency crews were called to the scene just after 3:30pm.

East Pierce Fire and Rescue confirm the plane was a World War II vintage two-seater aircraft.

There is no word on the identities of those onboard the plane or what may have lead it to crash.

This is a breaking story, we will provide updates when we get them.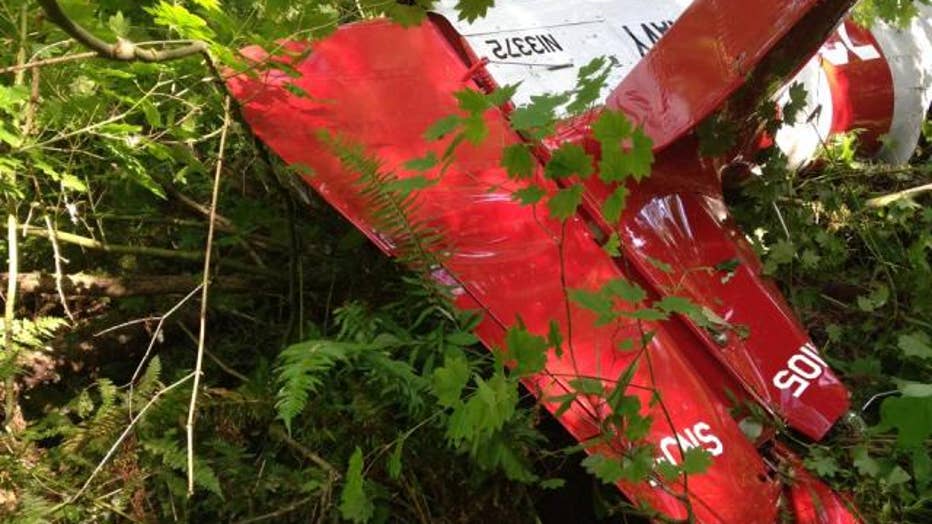 (Photo: Pierce County Det. Ed Troyer)