Boat suspected to be from 2011 Japanese tsunami washes up at Ocean Shores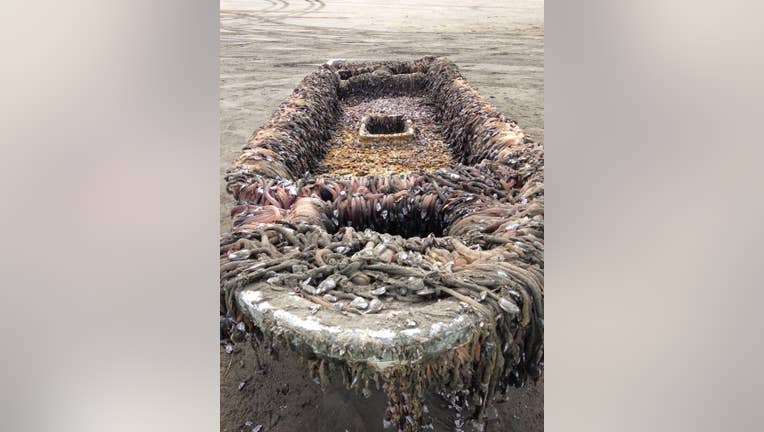 OCEAN SHORES, Wash. -- A small boat suspected to be from the March 2011 Japanese tsunami was found washed ashore in Ocean Shores Monday morning, police said.

The boat was found off Ocean Lake Way and turned over to Grays Harbor County authorities, the Ocean Shores Police Department said.

Charles Wallace, deputy director of Grays Harbor County Emergency Management, said the Department of Ecology will inspect the boat Tuesday. They are worried about there being invasive species of marine life on the boat, and a marine debris task force was activated after the discovery was made.

Wallace said there is some sort of Asian-language writing on the boat. Officials were expected to contact the Japanese Consulate in Seattle for help identifying the boat.

State park staff was expected to remove the boat from the beach Tuesday.

Linda Kent of the Department of Ecology said another similar boat was found last week that did not have any identifying markers.

Even before the tsunami, boats of this type washed ashore in Washington, Kent said.