Board votes to drop high school's 'Redskins' name after 90 years


PORT TOWNSEND -- Despite strong opposition from some community members, the Port Townsend School Board voted unanimously Monday night to drop the high school's 'Redskins' name and mascot after nearly 90 years.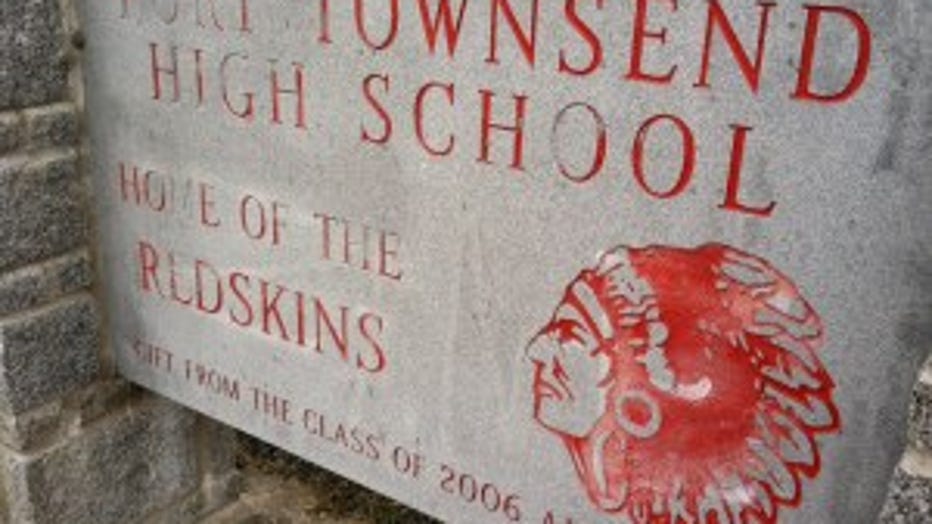 Dan Lockhart, a 1973 graduate, never thought there was a problem with the Port Townsend High School's team name, despite some who felt it was racially insensitive.

"It was never an issue," he said. "It didn't become an issue until about 20 years ago."

That's when some people started saying 'Redskin' was a racist term for Native Americans. But Native American Terri McQuillen, also a graduate, said she never took offense.

"I didn't, because I was raised to understand my responsibility is to take my name and make it proud," she said.

Dozens of students and community members crowded into the Port Townsend High School auditorium and told the school board they wanted to keep their mascot. Their comments angered Frank Boushie, a Native American who moved to Washington 30 years ago.

"It was so racist in there, it was unbelievable," he said. "They just don't get it."

Boushie shared his opinion with a committee who has been studying the mascot issue for close to a year. Superintendent David Engle, who served on the committee, understands that some people see him as an outsider.

"What I would say is a maritime community like ours, we always have people moving in and out," he said. "It's part of the richness of the community. We have to make space in our community for lots of different views."

The superintendent says the community will be part of the process to choose a new name and mascot. The school board will then retire the "Redskins" mascot with dignity over the next year.