Blown bus tire injures children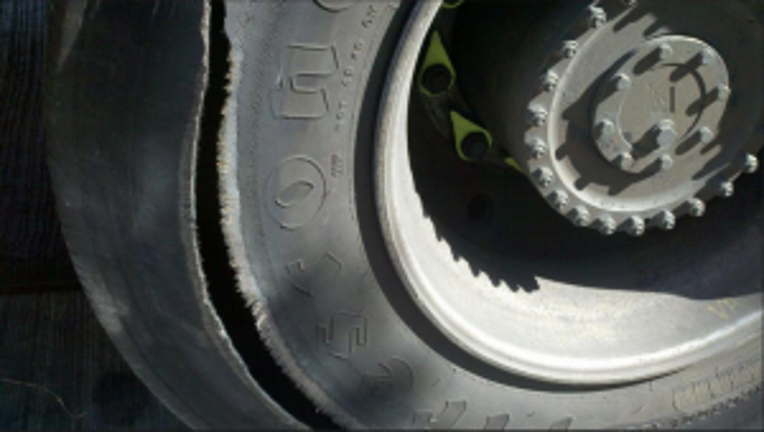 SEATTLE -- Debris kicked in the air from a blown bus tire injured three children and one adult Friday morning in the International District.

Seattle Fire Department Spokesman Kyle Moore said aid was sent to the intersection of 12th Avenue S. and S. Jackson Street shortly after 9 a.m. Officers found a young mom and her three children with minor injuries.

The mother told firefighters she was waiting at a busstop with her children when an approaching bus blew a tire. Debris from the tire or near the tire flew into the air and struck the family.

They were taken to Harborview Medical Center as a precaution, Moore said. It was unknown if the bus was a Metro bus or an area school bus.

The incident is being investigated.