Blizzard text message prompts confusion, worry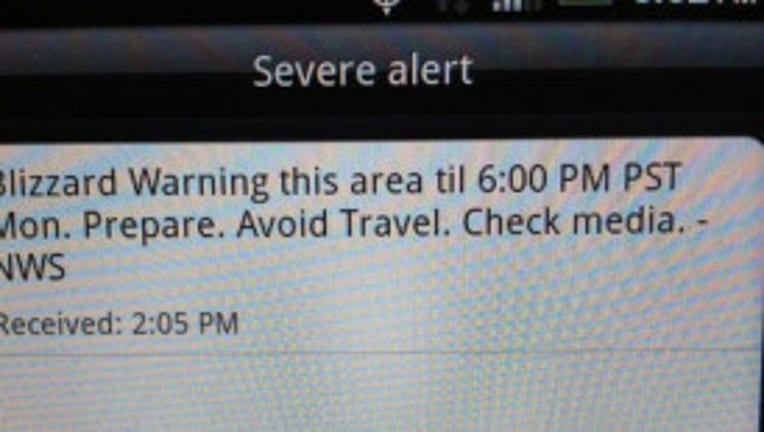 SEATTLE -- A blizzard warning issued by the National Weather Service had a lot of Seattle residents panicked about the white stuff Sunday afternoon.

But don't worry. The warnings weren't meant for the lowlands.

Many residents around the Puget Sound received an alert on their smartphones warning of blizzard conditions. The alert read:

"Severe alert: Blizzard Warning this area til 6:00 p.m. PST Mon. Prepare. Avoid Travel. Check media. -NWS."

According to GeekWire.com, the alerts are part of a national emergency communications program, the Commercial Mobile Alert System, which is managed by the Federal Communications Commission. The messages are geographically targeted and alerts were established in pursuant to the Warning, Alert and Response Network Act.

But blizzards are not predicted for the lowlands.  A blizzard warning was issued by the National Weather Service for the Cascades and mountain passes. And while travel in the Cascades is expected to be treacherous, it should just be wet and sloppy around the Puget Sound.

According to the Tacoma News Tribune, officials said it was not clear why the alert was set to such a broad geographic region.