Blaze rips through Beacon Hill apartment building


SEATTLE -- A fire damaged six units of a Beacon Hill apartment building Wednesday morning.

The two-alarm fire started around 5 a.m. at the Skyline Apartment Building in the 1100 block of S. Massachusetts Street in Seattle. Crews on the scene said six units in the 4-story apartment building were damaged as flames ripped through the building. Smoke could be seen from as far away as Capitol Hill, and firefighters arrived to see flames shooting out of a window.

No injuries were reported and the fire appeared to be under control by 6:05 a.m.

The man who lived in the apartment where the fire allegedly started said the blaze began in his stove. A woman who was evacuated from her apartment said she "heard a loud boom" early Wednesday morning before the fire broke out.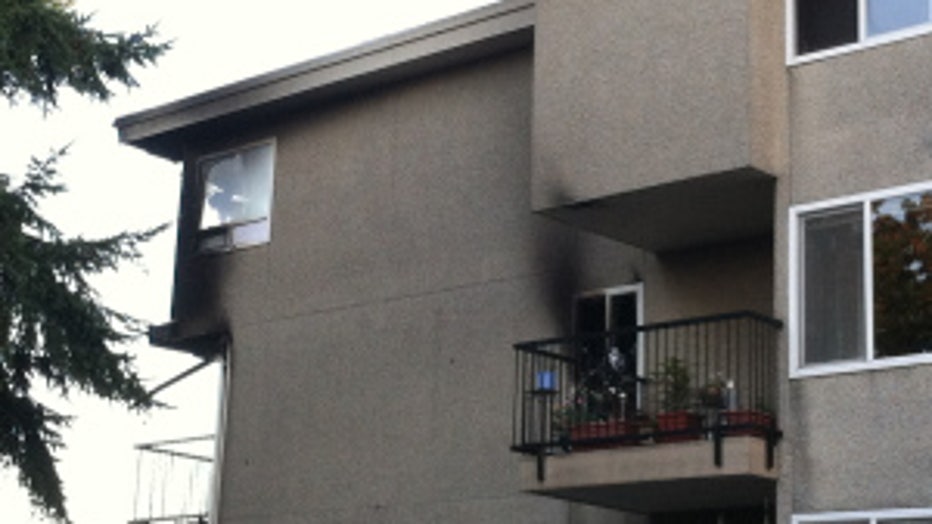 Stefanie Bielekova lives next to the apartment where the fire started.

"I was just trying to think what I should grab and then I was just like, 'I got to get out of here and when I opened my front door of my apartment to leave there was already smoke and fire right next to the room,'" Bielekova said.

Thirty-two people live at Skyline. Red Cross was on the scene to help displaced families.

Firefighters are working to determine the cause of the blaze.