Bill would allow guns to be taken from those judged a threat to spouse, partner


OLYMPIA -- While her scar is fading, the memory of Jan. 15, 2010, is still very clear for Courtney Weaver.

"I was shot by my partner after an argument which started with him throwing my cat against the wall.  This was the result of that bullet and that type of gun," said Weaver, as she pointed to a large scar on her cheek and lip.

State Rep. Roger Goodman, D-Kirkland, said the law does not currently protect victims of domestic violence from ex-spouses or ex-lovers who have restraining orders or protective orders against them and who own guns.

"Under federal law, you can't have your guns if you're subject to one of these protection orders; but under state law you can, and that to me is unacceptable," said Goodman.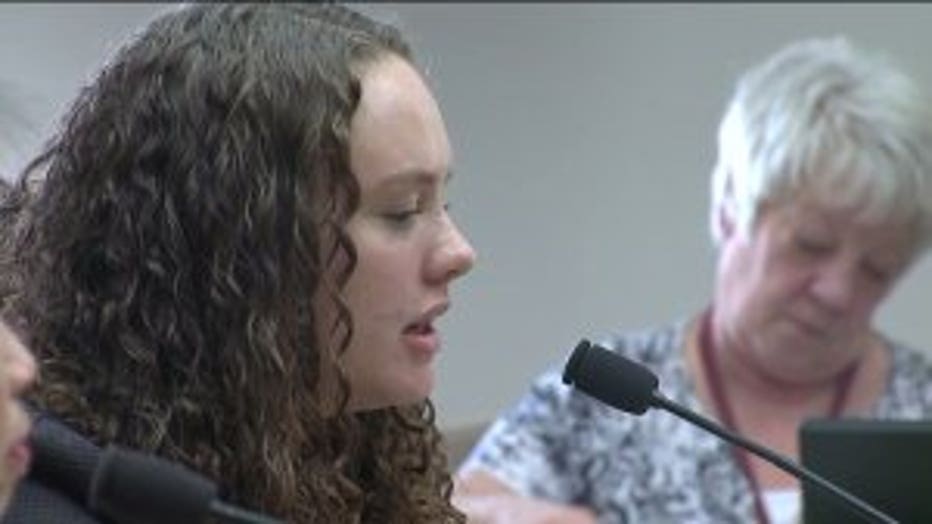 Courtney Weaver testifying in support of the gun bill in the Legislature Monday.


Under his bill, HB 1840, a judge who finds a person to be a credible threat to their spouse or partner could then require them to surrender their weapons. The local sheriff's office would hold the weapons until the protection order is lifted. It's legislation that the King County Prosecutor's Office supports.

"The toxic and lethal mix of domestic violence and firearms is clear and unmistakable. Anyone who works in this field can give you anecdotes of seeing firearms and protection orders intersect," said King County senior deputy prosecutor David Martin.

Victims say if the law is passed they could rest easier knowing their abusers aren't armed.

"I know all too well what can occur when firearms and domestic violence are coinciding in a household and I just wonder how many martyrs are going to have to die before action will be taken to enforce this protocol where firearms are seized," said Weaver.

A representative from the National Rifle Association initially signed up to testify against the bill but changed his stance once he learned more about the court process that must take place before a weapons seizure occurred.

The bill was approved by the state House of Representatives on a 61-37 vote March 12 and is now in the Senate Rules Committee.