Bill Wixey's view from San Fran: Tough loss, but we look ahead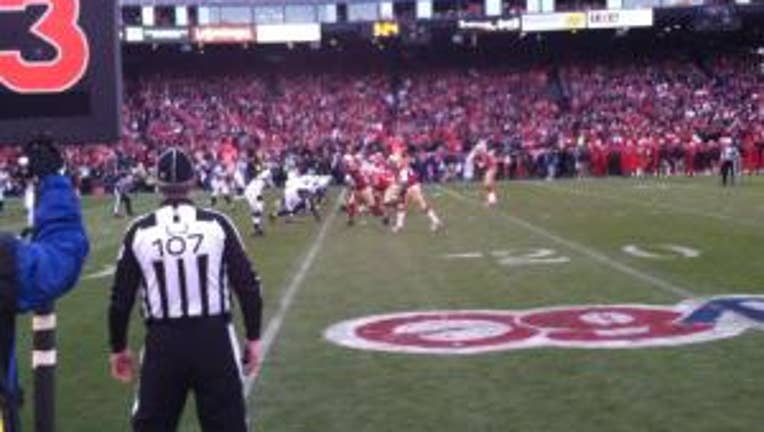 SEATTLE -- This rivalry is as much fun as it is fierce. These are the two most complete, deep and talented teams in the game. They are so much alike, it's no wonder they hate each other so much.

The 49ers led 16-14 at the start of the 2nd half. The Niners mounted an impressive drive, which was thwarted by a Byron Maxwell interception at the Seattle goal line. The Hawks and Niners played a field position game for the remainder of the 3rd quarter.

But in the end, heartbreak.

With the Hawks clinging to a 1-point lead, the Niners mounted a drive in the final minutes, and managed a chip shot field goal for the win. The Niners managed to stave off a Hawks celebration on their own field.

This was the final Seahawks game played here at Candlestick Park. The Niners will move into their new, state-of-the-art facility next season.

Interestingly, some forward-thinking Seahawks fans have reportedly bought some signature bricks that will be displayed in the new stadium that say "Go Hawks!"

That'll certainly stoke this rivalry to an even higher level.