SEATTLE -- The atmosphere will remain unsettled for the next couple of hours.

Cooler air behind the front that came through today combined with a shift in winds could fire off isolated hail this afternoon.

Nonetheless, tomorrow morning will see a few lingering showers before giving way to some sunshine tomorrow early afternoon. A stronger system moves into the area by tomorrow night with dumping rain at times through Sunday.

By Monday afternoon, we should begin to see some clearing as a strong ridge of high pressure returns to western Washington. This will kick off a stretch of dry, sunny and warmer weather heading into next week.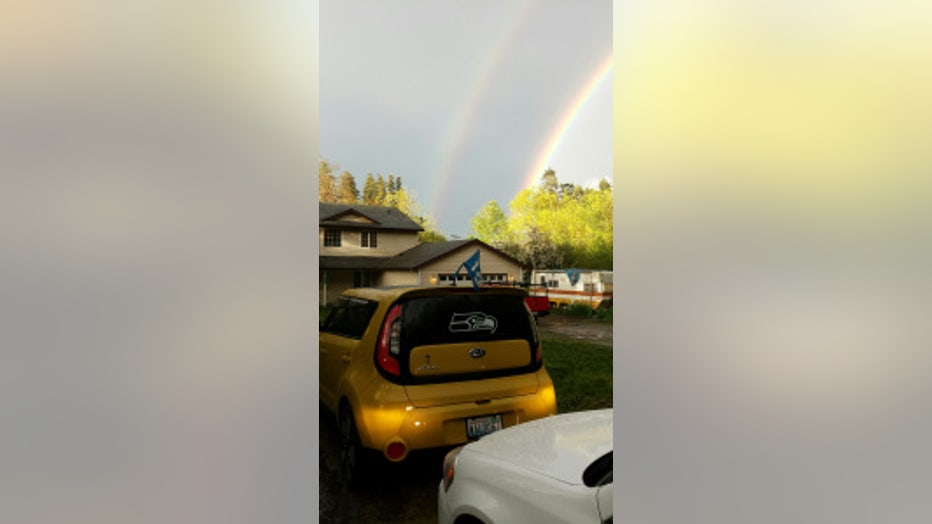 Double rainbow over 12th man car in Port Orchard. Viewer photo: Jeff in Lakewood.


Tuesday, Wednesday and Thursday look to be near 70 degrees with sunshine and little threat of rainfall. As we get closer to May, our weather pattern is expected to improve into a drier and warmer forecast.