'Big Gas' video ad goes viral
 Kmart's woes — sliding sales, worried investors — would make any retailer want to curse. But as it turns out, the discounter's dirty mouth may prove to be a saving grace.


The chain, which has a bit of a fuddy-duddy reputation, has scored a viral hit with a tongue-in-cheek ad campaign called "Ship My Pants."



The message is innocent enough. Consumers who can't find what they want in stores can ask Kmart employees to find the product on the company's website and have it shipped gratis.

But if you say the tag line fast enough, Mom will have to come wash out your mouth.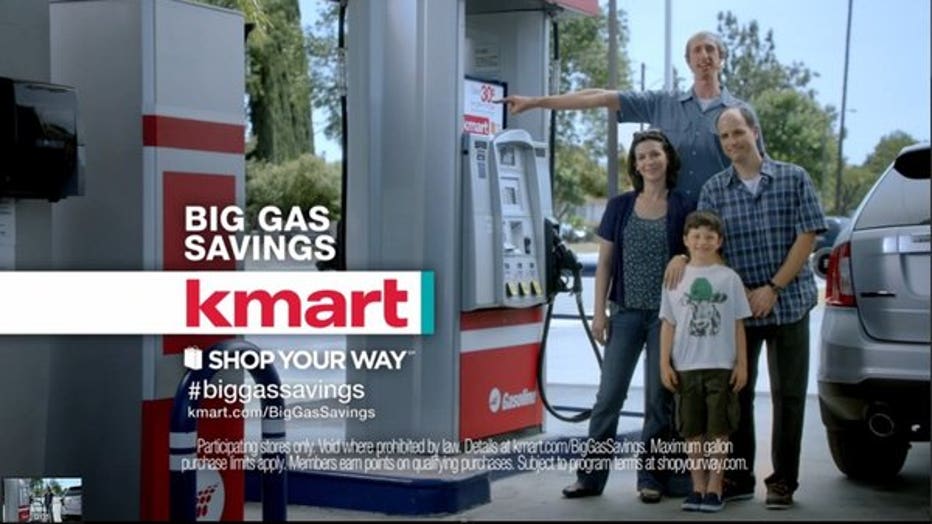 Photo courtesy of Kmart/YouTube


The video, which debuted last month on YouTube, features a collection of shoppers of all ages voicing the expression with abandon in a Kmart store. The footage has since racked up more than 17 million views and made the jump to television.

Kmart saw the fan reaction and commissioned a brand new ad, which debuted on YouTube on Wednesday night — just before the Memorial Day holiday weekend — and already has more than 700 views.

The sassy new catchphrase? "Big Gas Savings."

The deal it refers to allows members of Kmart's Shop Your Way rewards program to save 30 cents per gallon when they spend $50 at Kmart fuel pumps.

The company's parent, Sears Holding Corp., has tried to boost its hip factor through partnerships with celebrities such as Nicki Minaj and Adam Levine and by investing heavily in technology.

But Kmart is still viewed with skepticism on Wall Street. Analysts from Standard & Poor's last month wrote in a report that the brand "remains at a competitive disadvantage versus its peers given the poor sales performance and sub-par productivity despite the positive outlook for discount retailing amid a lackluster economy."

Rivals such as Wal-Mart, Target and Costco have focused on grocery and value offerings to spur traffic; Kmart has an outdated merchandising mix, according to the report. The chain, which in its last fiscal year saw same-store sales fall 3.7%, also leases a higher percentage of stores than similar companies.

"As we look ahead, we know we still have a lot of work to do," Chief Executive Edward Lampert said in a letter to investors in February. "It will not be easy at times, but we will take bold actions to get through it."

Sears is expected to report first-quarter earnings after the market closes Thursday.

--Tiffany Hsu, Los Angeles Times