Big 'Dozer' is back in town to woo the female walruses at Point Defiance Zoo & Aquarium
TACOMA, Wash. -- Dozer, the 3,450-pound Pacific walrus with 17-inch tusks, is back at the Point Defiance Zoo & Aquarium on a breeding loan from SeaWorld San Diego, the zoo announced Friday.

Dozer was scheduled to make his public debut at Point Defiance Zoo on Saturday.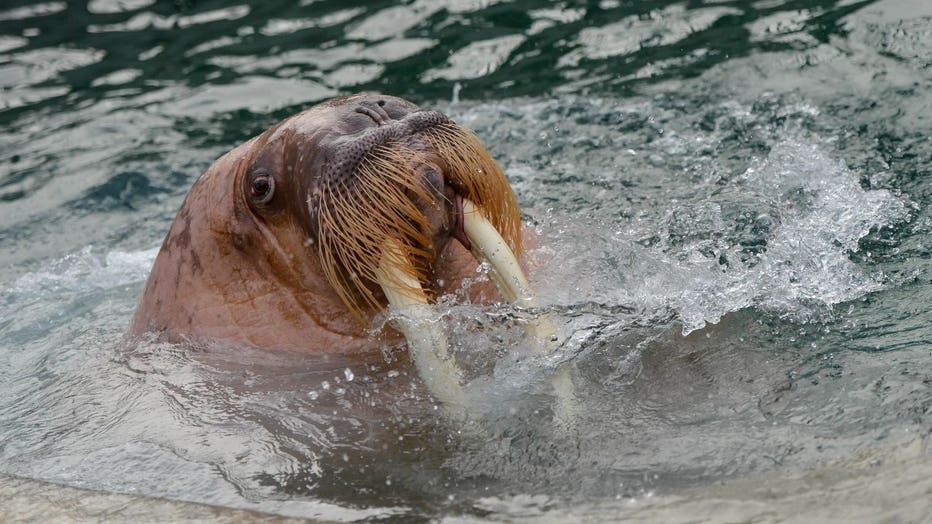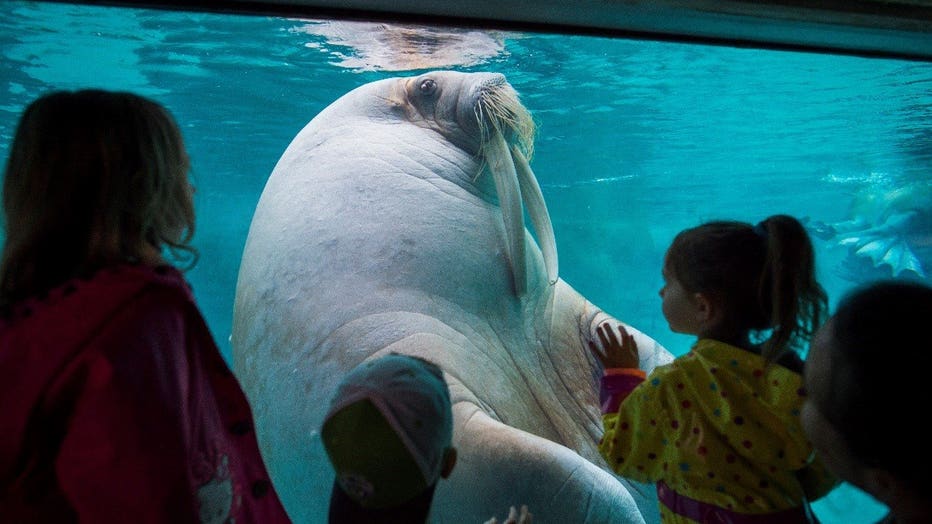 "The population of walruses in accredited U.S. zoos and aquariums numbers only 15," said Lisa Triggs, senior staff biologist in the zoo's Rocky Shores area.
Only five accredited zoos and aquariums have the animals on exhibit in this country.

"Dozer is here for the breeding season, and we are hopeful that he will mate with our three female Pacific walruses, Joan, Basilla and Kulusiq."

That was the purpose of his last visit, last fall and spring, zoo General Curator Dr. Karen Goodrowe Beck said.

"We know from tests that Dozer and the females are capable of reproduction and that copulation took place with all three," Goodrowe Beck said. "But, sadly, none of the females is pregnant."

A successful walrus pregnancy would both increase the numbers of walruses in the U.S. and help scientists understand more about walrus reproduction, Triggs said.

Joan is 22, Basilla is 33 and Kulusiq (pronounced koo-LOO-sic.) is 23. Dozer is 24.

Kulusiq is in Tacoma on a breeding loan from New York Aquarium while their walrus habitat is being rebuilt.