Bicyclist killed in hit-and-run on SR 7 identified as 66-year-old Eatonville woman


EATONVILLE, Wash. -- A bicyclist struck and killed by a hit-and-run driver Thursday morning on State Route 7 was identified Friday as 66-year-old Susan Rainwater of Eatonville.

The Washington State Patrol said Rainwater was riding her bike on the right shoulder of northbound State Route 7 at 320th Street East when a car, also traveling northbound on SR 7, hit her from behind. Rainwater "came to rest in a ditch," the State Patrol said. The driver did not stay or report the crash.

Rainwater's body was only discovered after someone found her crumpled bicycle off the road,  the Washington State Patrol said.

The State Patrol said they got a call at about 10:21 a.m. Thursday, but they believed the crash probably occurred between 8:30 a.m. and 9:30 a.m. on northbound State Route 7, about 300 feet before the intersection with 320th Street East.

"Someone found the bicycle near the road, looked around a bit and then found the victim a few meters away," the State Patrol said.

State Patrol troopers and detectives were looking for a black vehicle believed to be involved in the crime.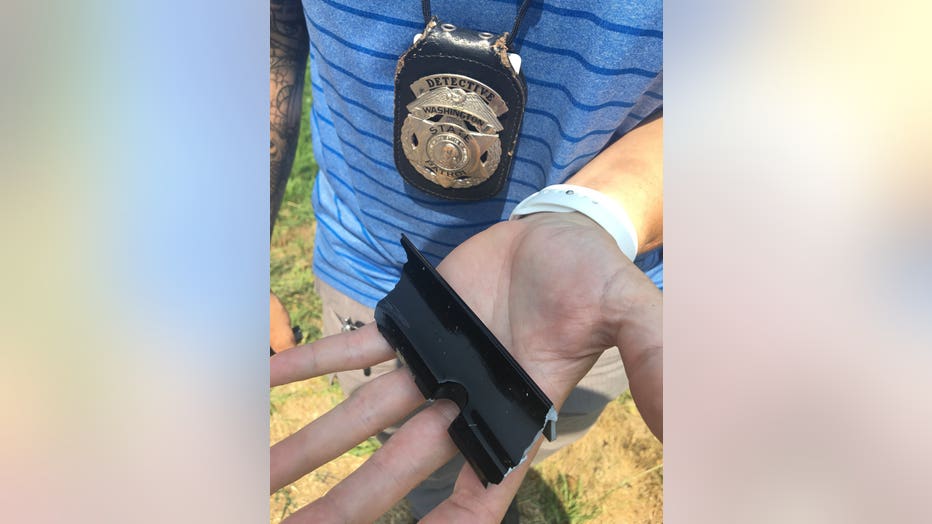 This black item is believed to be part of the vehicle that struck the bicyclist.(Photo: Washington State Patrol)


The State Patrol asks that if you know anything about the collision, please call the Washington State Patrol.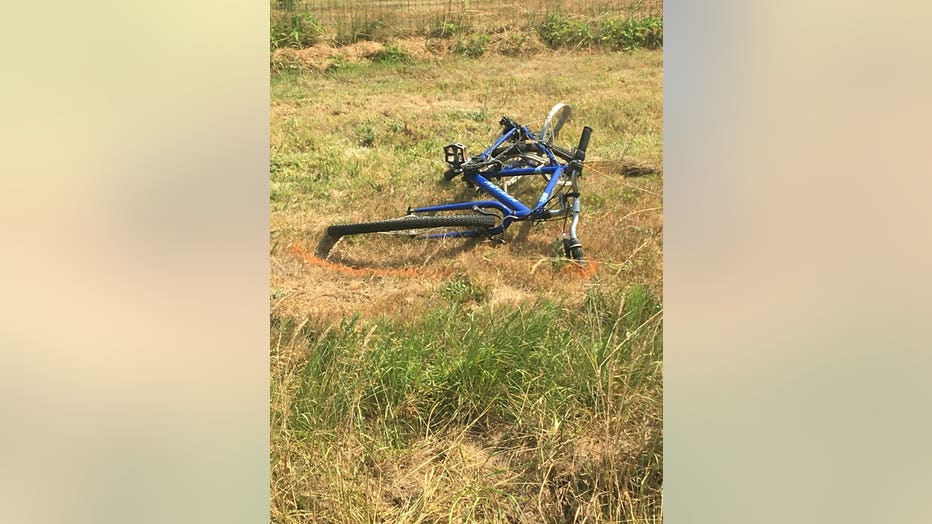 (Photo: Washington State Patrol)