Bicyclist killed in hit-and-run accident in Monroe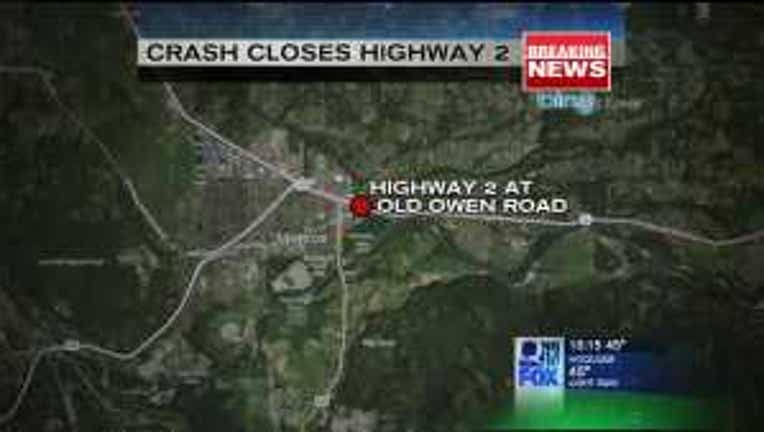 MONROE -- A female bicyclist was struck and killed by a hit-an-run driver near the intersection of U.S. 2 and Old Owen Road Wednesday night, the Washington State Patrol said.

The victim was not immediately identified.

Washington State Patrol trooper Mark Francis said a blue and white pickup truck traveling eastbound on U.S. 2 hit the bicyclist. The force of the collision threw the victim up in the air and, when she landed, she was struck by two other vehicles.

The drivers of the last two vehicles remained at the scene, but the driver of the pickup truck sped away, Francis said.