Bertha's having a party and you're invited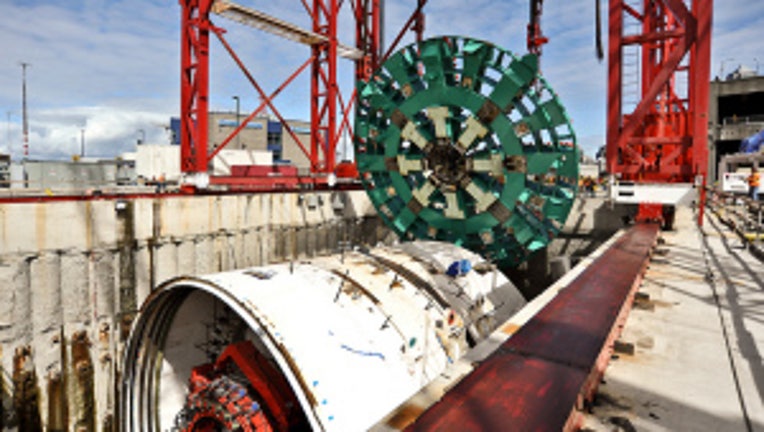 SEATTLE -- Besides a few tests, there's only only thing left to do before the world's largest tunnel boring machine begins digging beneath downtown Seattle: celebrate!

On July 20, Gov. Jay Inslee will join WSDOT and Seattle Tunnel Partners to host a public event celebrating the launch of "Bertha" later this month.

Following a brief dedication ceremony at 11:30 a.m., attendees can walk the Hwy. 99 tunnel project construction site, talk with project staff, learn about the tunneling operation and view Bertha inside her 80-foot-deep launch pit.

Tunneling is scheduled to start at the end of July after final testing is complete. Bertha will not be seen again by the public until she emerges near South Lake Union in approximately 14 months.

Read more about Saturday's celebration for Bertha here.