Bertha tunnel crews go 'hyperbaric'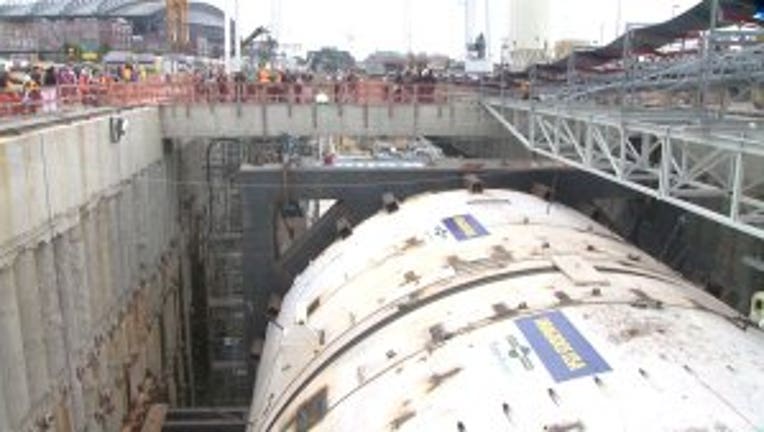 SEATTLE - Workers have begun their close-up inspection of Bertha, the Highway 99 tunnel machine.  The first shift began late Friday afternoon, the Seattle Times reported.

Teams of five to six people will clean and examine the cutter in three-hour shifts, working in air at 1.4 times atmospheric pressure, the paper said.  Then, the crew members will spend one hour in a  hyperbaric tank aboard the tunnel drill to gradually decompress to normal pressure.

In order to prepare the examination area, workers had to pump out groundwater away from the surrounding soil.  A 'slurry' of bentonite clay was sprayed in, to stick to the soil walls, allowing a water and air-resistant crust to form.  The procedure allows compressed air to be pumped in a 5 foot chamber, pushing outward to prevent water and soil leaks, the Times reported.

The state DOT has said that a buried steel pipe is only partly to blame for blocking Bertha, but managers would not describe their other theories when asked earlier this week.