Bertha comes to screeching halt blocked by mystery object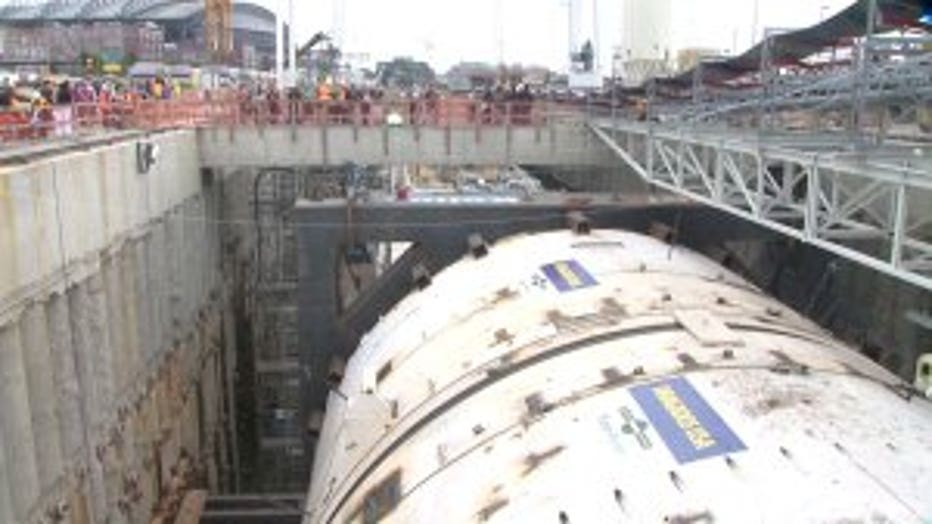 SEATTLE -- What's got Bertha in a bind?

The world's largest boring machine was tunneling beneath downtown Seattle to replace the SR 99 Alaskan Way Viaduct until something got in the way Friday.

It's simple: Bertha is stuck. The reason, though, is complicated. WSDOT officials say they are still trying to identify the object. The mystery has many guessing.

The constant construction outside Emerald City Guitars is no music for owner Jay Boone.

"We lost a whole lot of parking under the viaduct and on the other side," Boone said.

So the last thing business owners want to hear is that Bertha is now parked, paralyzed 60 feet below the surface between South Jackson and South Main.

"Every time we get word it sounds like there is a problem," Sake Nomi owner Johnnie Stroud said.

It's the fourth delay since the giant boring machine took off underground July 30.

"They don't know what they are up against seems like it is a mystery of what's going to happen as they progress," said Boone.

WSDOT released a statement on Tuesday saying the tunneling stopped at the 1,000 foot mark after "unanticipated and increasing resistance was experienced."

"Something so huge especially Bertha is stuck I mean you think she would wiggle those hips a little bit," Anthony Trevont said.

As crews figure out a solution many are posting their best guesses on Twitter.

Seattle City Council member Jean Godden thinks it's the remnants of a man-made island, years of stone, and iron deposited on our waterfront.

Others joked that it was Jimmy Hoffa or a UFO.

"It's not going to be a spaceship or anything exotic it's going to be something common sense," Scott Siken said.

"Maybe an old boat, sure train possibly," Boone said.

Some believe the problem isn't even an object.

"Maybe it's not even mechanical maybe it can be spiritual I don't know," Catherine Olson said.

"There are all types of ghost tours stuff down here I am hoping that we are not disturbing something that will bring the wrath of something awful," Stroud said.