Beloved service dog dons cap and gown to 'graduate' with disabled teen owner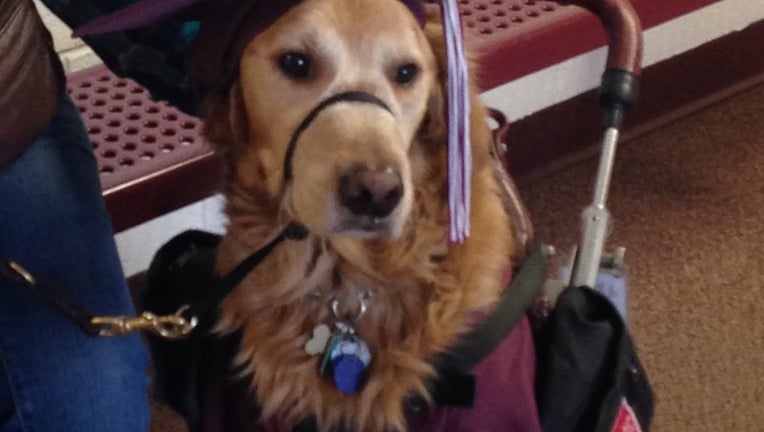 article


GRAND RAPIDS, Mich -- A photo of a high school senior in Michigan was being shared on Facebook and Twitter across the country Friday.

The photo, obtained by Q13FOX News sister station WXMI-TV, shows Desi and her 6-year-old golden retriever Walton dressed in cap and gown getting ready for high school graduation.

Walter has accompanied Desi, who has cerebral palsy, 24 hours a day 7 days a week for the last four years reported Huffington Post.  Walter goes to school with the 17-year-old, picks things up for her and even grabs her wallet and takes it to run errands.

That's why the family said it was a no-brainer that Walton would join Desi for her graduation ceremony in June.

WXMI spoke with Desi's mom Laurel who said since Walton would be walking with her daughter for graduation it seemed appropriate he be dressed in cap-and-gown.

Walton's photo first appeared on Reddit and was quickly voted a fan favorite.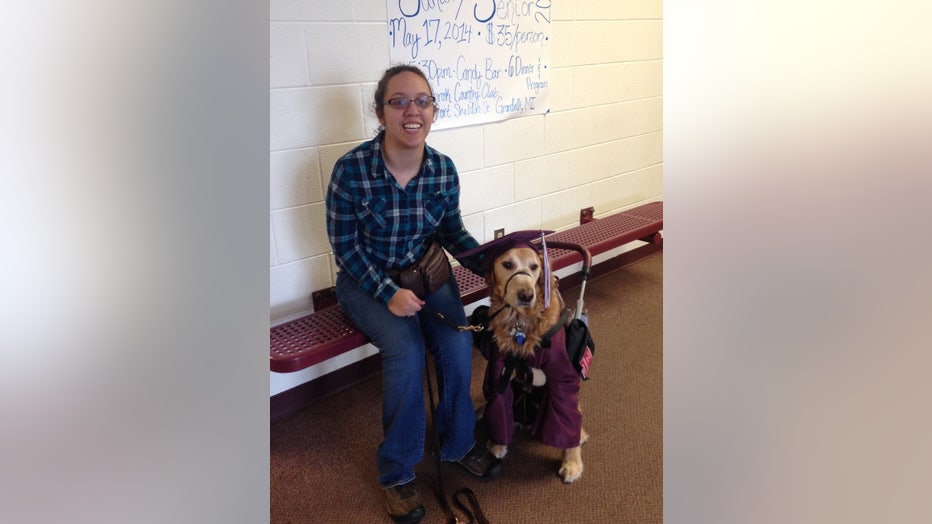 Desi and Walton. Photo courtesy WXMI-TV