Belltown attack: 'They started hitting me in the face ... three or four of them'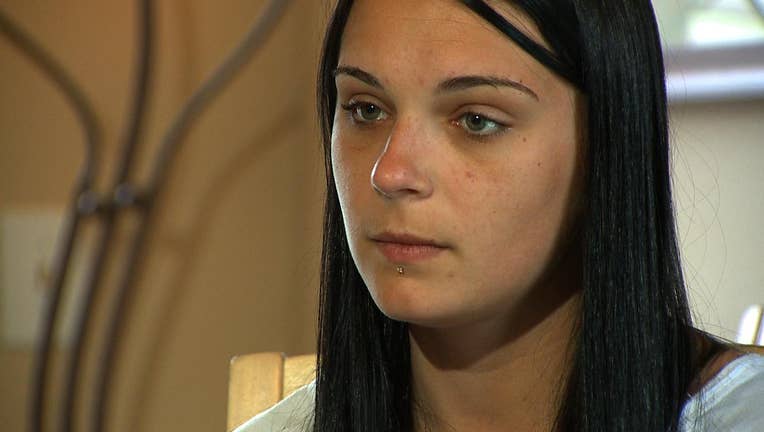 article
SEATTLE -- Jacquelyn Schroeder, 26, still doesn't remember everything that happened to her early Sunday morning.

"They started hitting me in the face and there was like three or four of them, like all at once," Schroeder said Wednesday of a group of women who attacked her in Belltown.

She said that she got separated from her girlfriends and left a club alone near 1st and Blanchard. She said she only walked a short distance when she was confronted by her attackers.

"They were hitting me in the face and calling me the 'B' word. I don't know. I had no idea who they were.

"I defended myself, then I got to the ground and it was kind of a blur after that.

"I was kicked repeatedly in the head and body. They were just kicking, just kicking and punching and pulling my hair out and I lost a lot of hair," Schroeder said.



She lost hair that night and even more has fallen out in the days since she was attacked.

She said she blacked out, suffered a bloody nose, a busted lip and had bruises all over her body.

Plus, she was robbed of her purse, cell phone and about $100.

What made it even worse, she said, is what she saw during the attack.

"I was kicked on the ground and screaming for help and I looked up and people are video-recording me on their cell phones," Schroeder said.

And only one person came to help.

"It's been really different. I don't feel like I'm the same person anymore," Schroeder said.

The attack once again raises concerns about crime and violence on the streets of downtown Seattle at bar-closing time.

"Believe it or not, there are people out there that want to harm you," Crime Stoppers of Puget Sound Executive Director Myrle Carner said.

Carner says altercations like this are not uncommon at bar-closing time and alcohol has a lot to do with it.

"You've got to be aware of what's going on. If you see something that looks out of place or looks suspicious or makes you feel bad, you don't stick around and you certainly don't get in any kind of verbal discussion with these people. When that happens everything escalates and people get hurt," Carner said.

Schroeder doesn't know when or if she will go out in downtown again.

"It's because of the gang activity and just people in general who can stand there and watch and not do anything to help you. That is the scariest part," Schroeder said.

Schroeder said because she blacked out, she is unable to identify her attackers.

But she and police are hoping someone who shot cell phone video of the attack will come forward and hand it over.

It may be the best way to identify these women and get them off the street.