Bellingham Police release sketch of voyeurism suspect; 5 new cases reported this month
BELLINGHAM, Wash. -- The Bellingham Police Department on Wednesday night released a sketch of a suspect after investigating five new voyeurism cases since Sept. 9.

"The sketch provided of the suspect was developed from a description given during the investigation of one of the most recent cases," the police department said in a news release. "The suspect is described as a white male, 20-30 years of age, slender build, dark hair and many times wearing a hooded sweatshirt."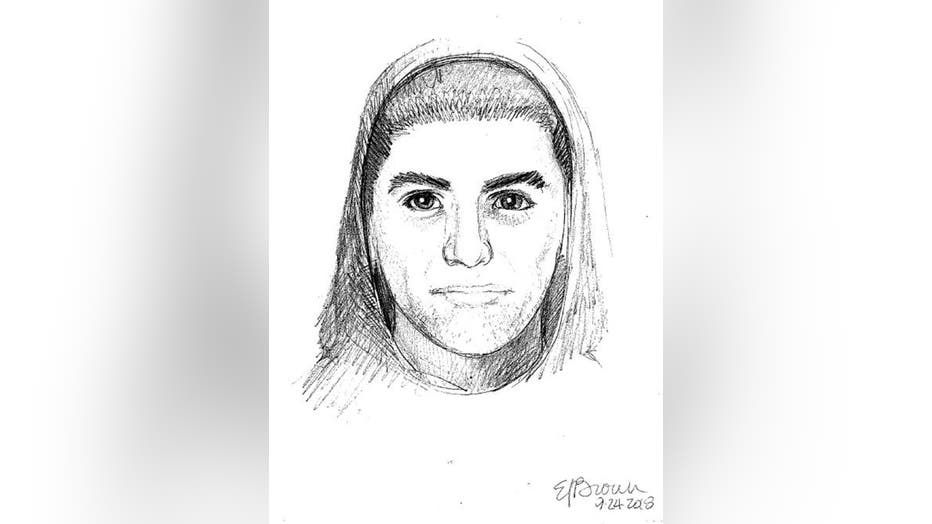 Police said that between July and December 2017, the department received at least 15 reports of voyeurism -- all centered around an eight-square-block area near the York Neighborhood and Laurel Park, both a short distance from Western Washington University.

There were four additional cases reported in the early months of 2018, police said, but the last five have all been within one month and all appear to be similar in nature to the 2017 cases.

The suspect has been caught peering into windows while holding up a flashlight or cellphone. Several of the victims reported the suspect exposed himself and was masturbating.

"Bellingham Police want to remind residents to immediately call 9-1-1 when they become aware of a stranger looking into the window of their home. We do not recommend going outside to call out to, chase or otherwise engage the suspect. Make the call to 9-1-1 and, if it can be done safely from inside the house, watch which way the suspect runs," police said.

Police said that if you have information regarding the identity of the suspect in the sketch, call Detective Howell at 360-778-8682 or visit the online tip form at https://www.cob.org/services/safety/police/reporting/Pages/police-tips.aspx

"If you have been a victim of a yet unreported voyeurism report this year, call 9-1-1 or our station officer at 360-778-8800."