Bellingham police ask for public's help in finding 2 missing teens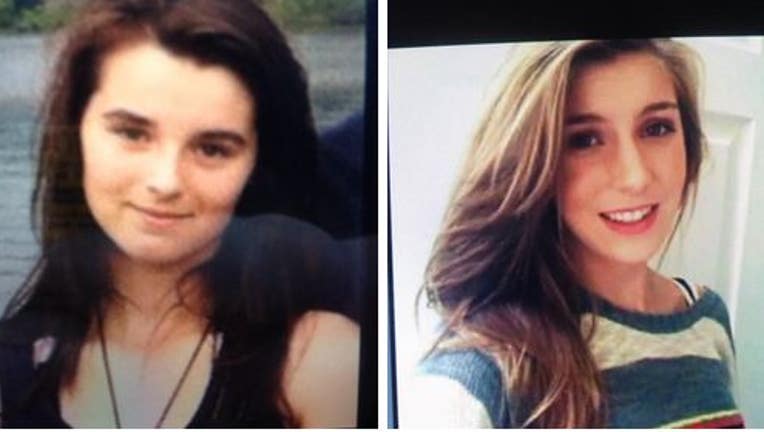 BELLINGHAM -- Bellingham police asked Friday night for the public's help in locating two teenage girls who are missing. Police said they are believed to be together and may be trying to travel to California.

Police identified the two as Hunter Pike, 16, pictured on the left, and Lorien King, 15.

Police said the girls may be using public transportation, perhaps buses, in an attempt to travel to California.

If anyone knows where the girls are or sees them, you're asked to call 911.