Bellevue water main break damages one home, leaves others without water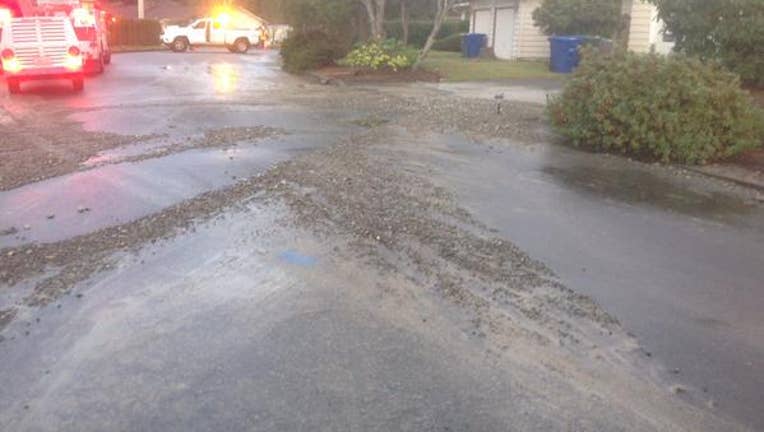 BELLEVUE, Washington – Several homes were without water Monday morning after a 6" water main break in Bellevue.

Bellevue Fire said it happened at 166th and NE 25th PL around 5:30a.m.

One home was damaged and two others were without water said fire officials.

166th was closed to traffic for a time.

It is not clear what caused the break.