Bellevue students feed homeless teens in run up to 'We Day'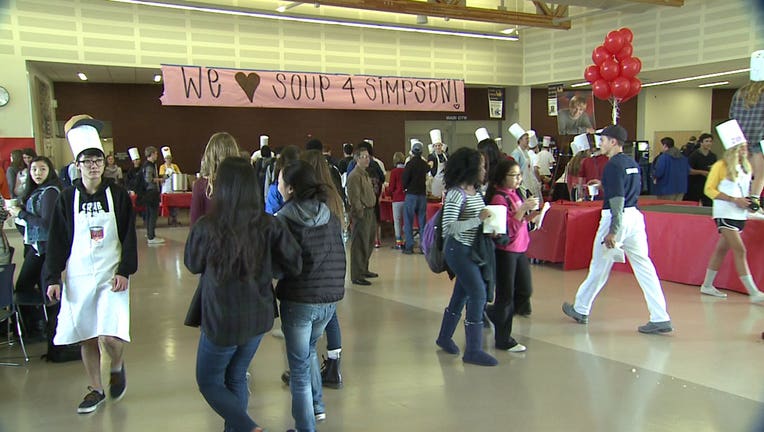 BELLEVUE, Wash – Bellevue High School students are doing a lot to help feed the homeless and earn their tickets to 'We Day Seattle' this year.

Students are keeping alive the mission of a former student at the school with "Soup for Simpson."

Former Bellevue student Hunter Simpson was diagnosed with a malignant brain tumor during his senior year in 2005.  Despite his illness, he worked tirelessly to feed the homeless.  Before he died, Hunter ate a cup of soup for lunch and dinner every day and donated the money he saved to feed homeless teens.

"At the end of the semester he took all of the money left and donated it to New Horizons, so once a year, we do the same thing here," said student Lauren Patrick.

This is one of many projects the students are working on as part of a global effort to make positive changes in the community.  It's also how they're earning their way to Key Arena on March 21 for We Day.