Bellevue police seek info on missing brothers; family offers $25K reward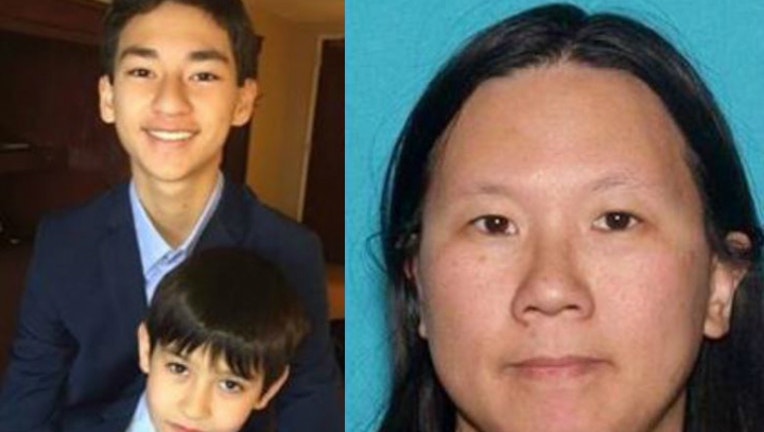 BELLEVUE, Wash. -- Authorities are asking for the public's help after two boys were allegedly abducted by their mother who does not have custody.

Sage and Isaac Cook's father put the boys on a plane to Los Angeles after receiving what he thought was a court order for a supervised visit. Authorities believe the boys' mother Faye Ku forged the order.

The boys, ages 14 and 9, were last seen at LAX Airport on August 28.

When officers searched Ku's apartment in Lakewood, California, they discovered it had been abandoned.

Investigators say back in 2013, the boys' mother was stopped at Sea-Tac Airport as she tried to board a plane to Taiwan with the children.




Sage is 5' 6", 109 pounds, with brown hair and brown eyes. His younger brother Isaac is 4' 6", 64 pounds, with brown hair and brown eyes.

Faye Ku is 41-years-old, 5' 3", 185 pounds with brown hair and brown eyes.

The boys' family is offering a $25,000 reward for information leading to their safe return. The family set up a Facebook page with more information here.

If you have any information, call Crime Stoppers at 1-800-222-TIPS (8477).