Bellevue police looking for Fred Meyer robber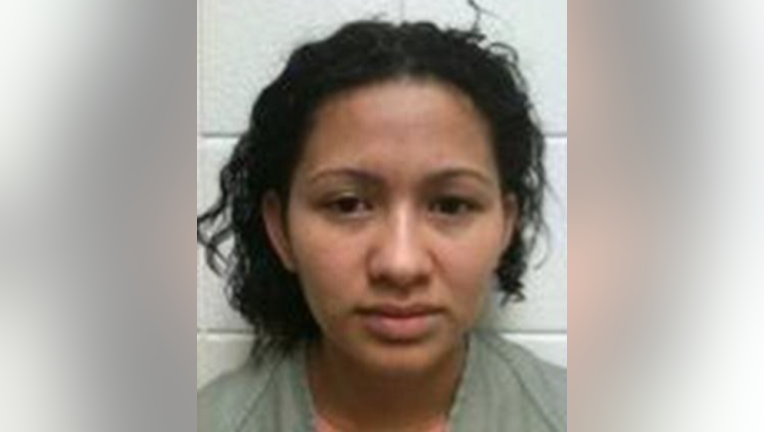 SEATTLE -- Bellevue Police are looking for a woman who allegedly tried to steal shoes from Fred Meyer in Bellevue, said police officer Carla Iafrate.

Police said Yadira Dayana Chaves Cruz pulled a knife on a Loss Prevention Officer and slashed the officer, cutting his arm.

She fled Fred Meyer in a 4-door black Toyota pick-up truck.

Iafrante said Chavez Cruz was positively identified by the Loss Prevention Officer.

She is considered armed and dangerous.

Chavez Cruz is associated with various addresses in Tacoma and two vehicles, a 2009 black Toyota Crew Cab trunk - possible plate EA B70659Y and a 2006 black Ford Mustang, - possible plate WA ALZ9325, said Iafrante.

Chavez Cruz has brown eyes and brown hair with blonde highlights, 5'4" tall and 125 pounds.

She has a large sleeve tattoo on upper right arm.

Chavez Cruz has possible warrants out of Pierce County and is a suspect in other Fred Meyer thefts.

She is wanted for robbery and assault.

If you have any information, please contact Bellevue detectives at 425-766-2092.