Bellevue may expand red-light & school speed cameras, impose fees for burglar alarms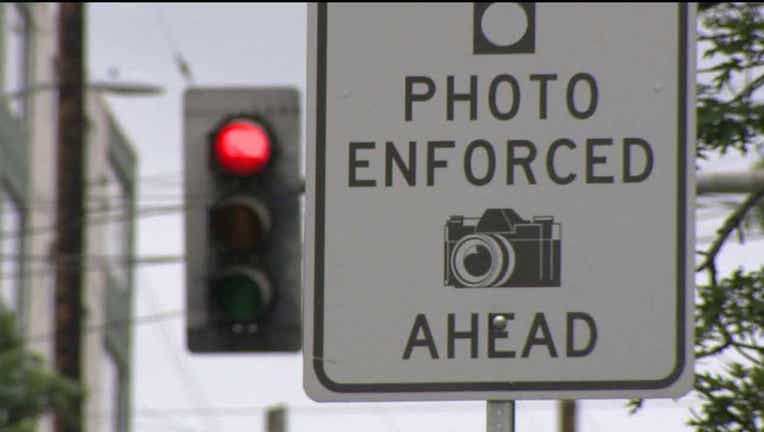 article
BELLEVUE -- The City Council has directed its staff to negotiate a contract to expand the number of red-light and school speed-zone cameras in Bellevue.

The council could review and give final approval to the contract at a future meeting, a Bellevue news release said of the Monday action.

Since 2009, there have been three red-light cameras and two school speed-zone cameras in Bellevue.

"The Police Department recommends expanding the program to include an additional red-light camera at Northeast Eighth Street and 116th Avenue Northeast, two cameras at Northeast Eighth and 112th Avenue, along with a school-zone camera at Sunset Elementary School on West Lake Sammamish Parkway Southeast," a Bellevue news release said.

Photo enforcement infractions result in a $124 fine. In 2013, preliminary numbers show the photo enforcement program generated $907,822 in net revenue for the city, the Bellevue news release said.

Meanwhile, the Bellevue City Council also voted to direct police to move forward with a proposal to change the way false burglar alarms are handled. Under the proposal, a vendor would impose a registration fee for the estimated 7,000 to 8,000 burglar alarms and would also collect fines for false alarms.  The city said the projected revenue from the change is $120,000 a year in registration fees and $80,000 to $100,000 a year in fines.

The council also on Monday extended for an additional six months an emergency interim ordinance that prohibits retail recreational marijuana stores from locating within 1,000 feet of each other.