Bellevue Fire investigating suspicious fire at home for sale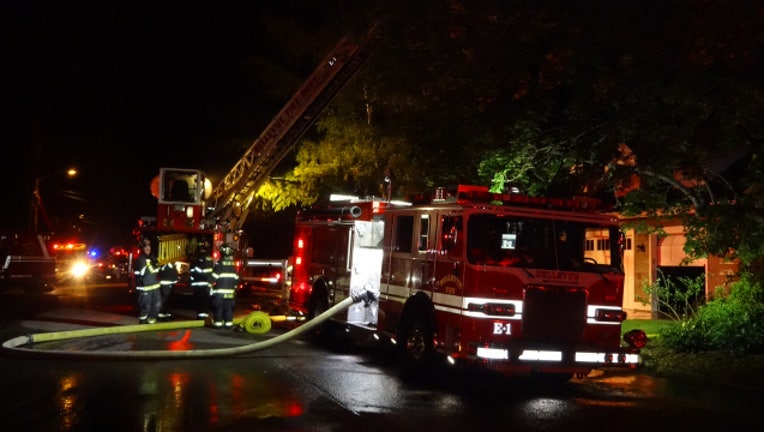 article


BELLEVUE - Bellevue fire investigators are examining what may have been the cause of an early morning house fire at a Bellevue home.

Bellevue Fire Department Lt. Richard Burke said that the home in the 11000 block of SE 31st Street was vacant at the time of the fire. The home was up for sale, and was "staged" inside with furniture. The home was valued at $2.2 million dollars, Burke said.

Investigators said that the fire appears to have started on the outside of the home and spread inside. When firefighters arrived on scene there were flames spreading from the roof of the house, Burke said.

One firefighter suffered a minor injury when he fell, Burke said. The cause of the fire and damage estimate to the structure and contents has not been determined.