Bell Street Park, a sign of things to come?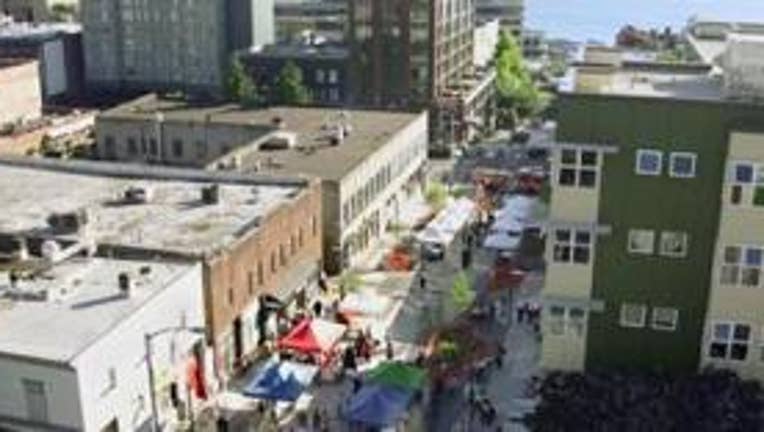 SEATTLE - The City of Seattle celebrates the official opening of Bell Street Park, with a neighborhood party in Belltown on Saturday.  The new "street park" runs from First through Fifth Avenue along Bell Street.  The unique design of the street park allows for cars and bicycles to use the street, while maintaining a park-like atmosphere with artworks, planters and seating.

It's a grand experiment for the City; currently there are no other street parks in town, but that may change.  The street will be able to be closed off to host festivals, ceremonies, concerts, etc.  Businesses and local restaurants can utilize the new outdoor space to their advantage, like sidewalk dining.

"The space adds a sense of community to Belltown," Seattle Parks's Patrick Donohue said. "If you see your neighbors outside, mingling or dining, a place feels more like home. This space allows for a cross section of people to get to know each other."

The community is invited to join the opening celebration of Bell Street Park 2-5 p.m. on Saturday, April 12. The event will feature music, family activities and a ribbon cutting.