Before Philadelphia abduction, Delvin Barnes allegedly kidnapped, raped, burned different girl


(CNN) -- She stumbled into the business naked, bleeding and burned.

And in desperate need of help.

This 16-year-old girl thankfully got it, and more than a month later is in good condition at a hospital and undergoing rehab, Charles City County, Virginia, sheriff's Capt. Jason Crawley said.

And the man who did this to her? Authorities say they think he is now in custody in Maryland, where he was caught coming out of a vehicle with a woman he'd allegedly abducted Sunday night in Philadelphia.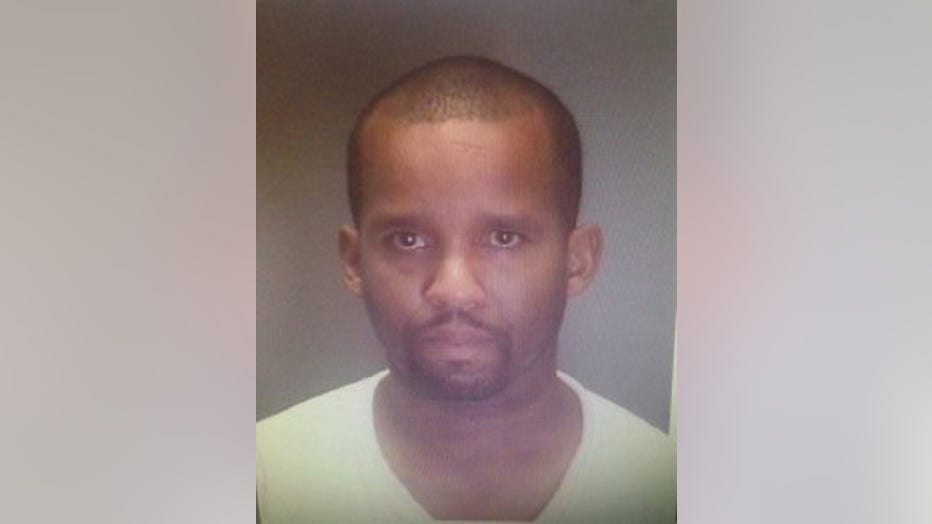 The suspect in both cases is Delvin Barnes, 37.

Talking about Barnes, Philadelphia Police Commissioner Charles Ramsey said authorities "don't know much (about him) other than the fact he's a thug and this is what he does, apparently."

"People like this, there's nothing that makes sense," Ramsey told reporters. "Don't even try to find it."

Official: Teen doused with gas, bleach, set on fire

There's no way of avoiding the horror, however, of what at least two young women endured about 275 miles away and just over a month from each other.

The Virginia teen went missing first, with her family calling the Charles City County Sheriff's Office on October 1.

Her nightmare began when she was picked up off the street in Virginia, much like what happened later in Philadelphia, according to Crawley. The sheriff's captain said authorities don't believe the girl knew Barnes -- again, just as is thought to be the case with the other victim, 22-year-old Carlesha Freeland-Gaither.

The next sign of the teenage girl came two days later, when she showed up at a Charles City County business with third-degree burns from having been doused by bleach and gasoline, then set on fire, according to Crawley.

Authorities learned later that the 16-year-old had walked 2 miles, having escaped the home where she was being held.

Explicit details of what happened to her in Virginia haven't been released. But the charges Barnes face in the case speak volumes in themselves: attempted capital murder, abduction, forcible rape, malicious wounding and malicious wounding using a chemical.

Chief calls Barnes 'a vicious predator'

DNA from the victim, put into a national database, linked Barnes to the Virginia case, Crawley said. The girl also identified him as her abductor from a past mug shot.

After all, Barnes had been in jail before.

Crawley said that Barnes had an extensive criminal history, and an online public records search bears that out.

It shows dozens of charges from over the years, from traffic infractions to use of a firearm in a robbery to aggravated assault and false imprisonment.

The latest allegation comes from Philadelphia, one of a few places (along with Charles City, Virginia Beach and Richmond in Virginia) where Barnes has lived.

That's where video, released by police, showed Freeland-Gaither walking just blocks from her home when she is brought to the ground and forced into a vehicle Sunday.




Her glasses and cell phone drop onto the road during the struggle. But, even after she breaks out a passenger's side window, her efforts prove futile as the car pulls away.

She and Barnes were found three days later in Jessup, Maryland, 15 miles southwest of Baltimore.

A big reason authorities managed to track them down had do with Barnes' past, but not the criminal variety.

A car dealer who had sold the vehicle allegedly used in Freeland-Gaither's abduction tipped off authorities after recognizing Barnes from a surveillance video released by police, Ramsey said. The dealer had placed a GPS in the car because of worries about Barnes' bad credit, according to Crawley.

Following his arrest, Barnes was booked into the Baltimore County detention center in Towson at 3:40 a.m. Thursday. Where he'll end up -- be it Pennsylvania or Virginia -- is uncertain, though the Philadelphia police commissioner hopes Barnes will always be in the sights of law enforcement.

"He's a vicious predator. He's off the streets. And hopefully he'll be in jail for the rest of his life," Ramsey said. "That's the only thing he deserves."




CNN's Tina Burnside, Jean Casarez, Lawrence Crook and Chuck Thompson contributed to this report.