Before his murder, Renton-area man left clue that led police to suspect
RENTON -- A 27-year-old man shot to death in his Lake Desire home last week used his cell phone to take a close-up photo of a license plate number on a PT Cruiser shortly before he was slain. Police said that photo and number led them to the suspect, Stephen M. Marshall, who was formally charged with second-degree murder Wednesday.

Ryan Prince was found dead in his home Feb. 17.  He had been shot multiple times.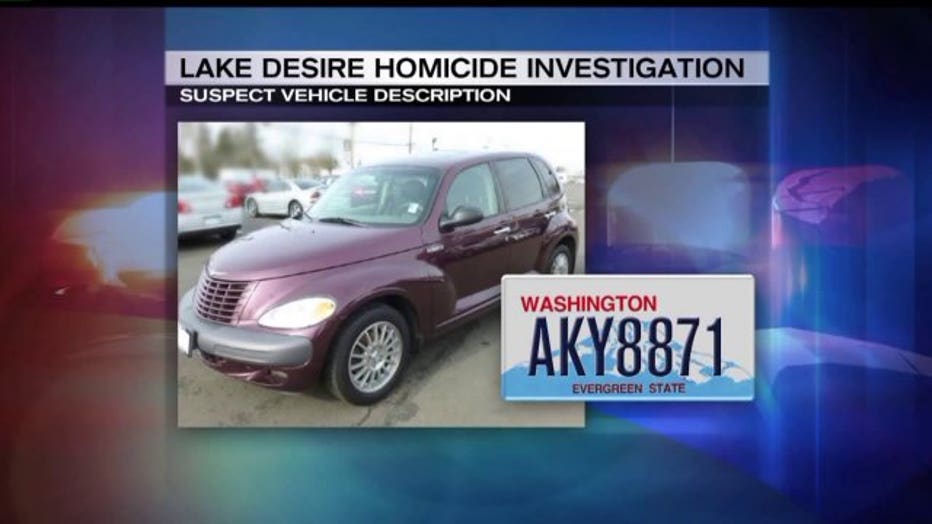 The license plate number of his car was found on the slain man's cell phone -- and led to the suspect arrested by police. (Photos supplied by King County Sheriff's Office)


Marshall was charged with his murder and also, as a felon, with unlawful possession of a firearm. Bail was set at $1 million, and his arraignment is set for March 10.

According to court documents, police found Prince's missing cell phone on Feb. 18, the day after his slaying.  It was found about 200 yards north of his home. On the cell phone, detectives found a photo taken at 8:10 p.m. on Feb. 17, about 10 minutes before a neighbor called 911 to report hearing gunshots coming from Prince's home. The photo was a close-up image of Washington license plate number, which was recorded for a burgundy Chrysler PT Cruiser.

The owner of that vehicle told police that she had given the vehicle to her ex-husband, Steven Marshall, a felon who reportedly was a supplier of marijuana for a medical pot shop where Prince had worked.