A ridge of high pressure has scoured out the clouds and we are going to be treated to several sunny days and warmer temps -- getting close to 70 on Wednesday.

Today, we're starting out with areas of fog, but everyone eventually sees the sun and we'll warm up to around 60. Tomorrow, it will be sunny with temps in the mid 60s. Wednesday, yep, around 70.  Thursday, a few clouds roll in and we'll top out in the mid 60s. Friday through the weekend, the clouds return, there is a chance of a few showers, and it'll be cooler -- near 60 again.

Viewer photo of the day . . .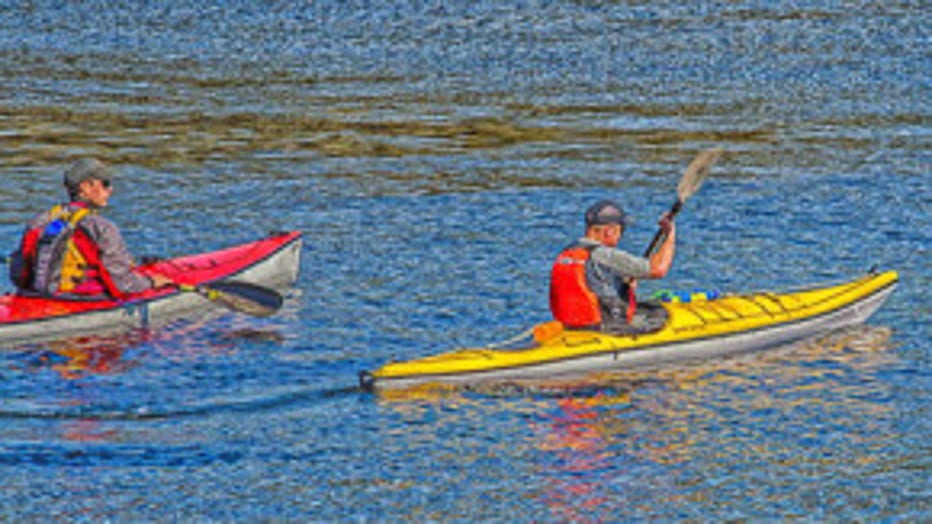 Kayakers enjoying the Sound. From Del in Anacortes.