Beast Mode: The 12s that I play for don't care if I talk


NEW YORK -- Marshawn Lynch made himself available to the media again Wednesday, if only for about seven minutes.

Lynch, the notoriously camera-shy Seahawks runningback, told reporters he was only at the Wednesday team media availability to avoid a possible $100,000 fine from the NFL.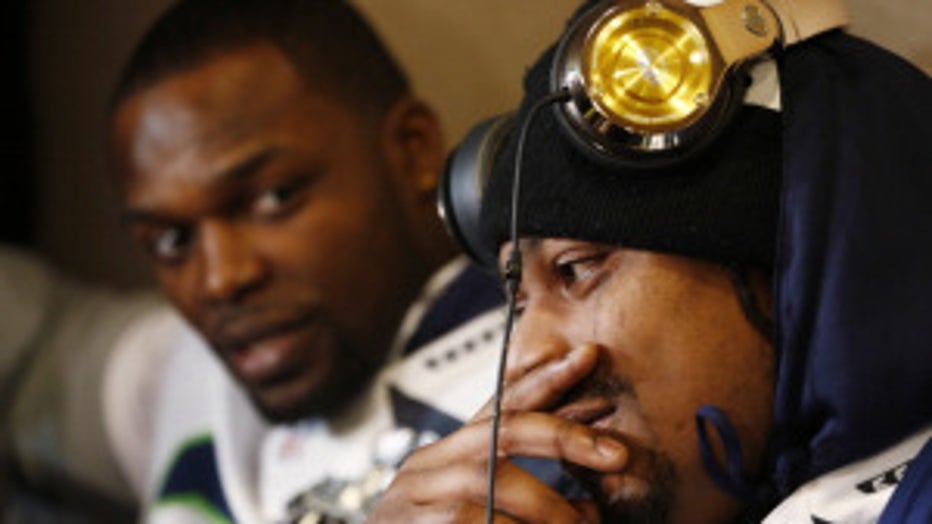 "I'm just here so I won't get fined," Lynch said.

Lynch left the media area after 7 minutes, and was escorted away by a New Jersey State policeman.