Batman strikes again for 8-year-old cancer patient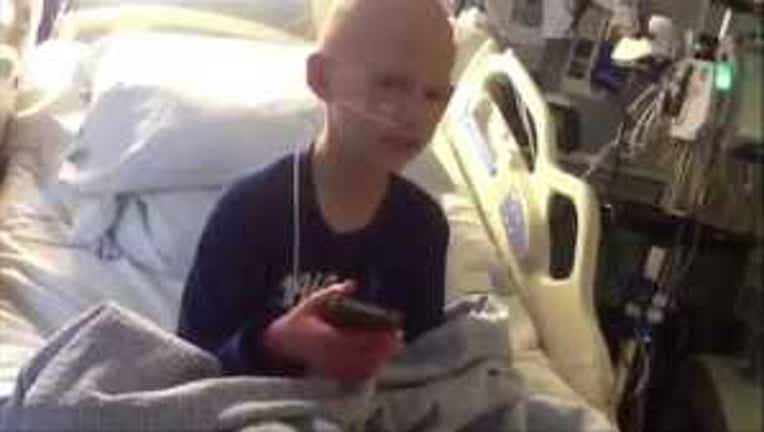 article


SEATTLE -- Every kid dreams of being a superhero at one time or another, but few ever get to talk to one.

For an 8-year-old fighting cancer at Seattle Children's Hospital, it was a moment he'll never forget.

Opening a gift is cool. Opening one from Batman himself, well...

"Oh my gosh, oh my gosh!" Zach Guillot said as he opened his gift.



Zach has been in the hospital since he was 5. He's had two bone marrow transplants and is going through chemo right now in the hospital.

He loves Batman.

"A friend of ours had gotten in contact with (Batman actor) Christian Bale's agent and made arrangement for him to call Zach," said Zach's father, Jeff Guillot.

And that's just what Bale did. He and Zach talked on the phone for almost 10 minutes.

Zach's dad said the real life superhero put his son at ease.

But Bale didn't stop there.

One week later, a package arrived for Zach.

"A batman shirt, and a Batman toy and a Dark Knight Batman coloring book," Zach said with glee as he opened his gift.

A big box full of Batman stuff.

For Zach, it was like Christmas morning.

Zach's got a long road ahead, and many more days in the hospital.

His parents are hoping his cancer goes into remission, and he can get a third bone marrow transplant.

"Very few kids get this far, so we're glad he's stong and keeps fighting," his father said.

Jeff Guillot said Bale's call and care package were just what the doctor ordered.

Apparently the Dark Knight doesn't just rise,  he lift's spirits, too.

"Anybody that helps make a difference in Zach's day, the tough day's that he has, that's good for us and good for Zach," Guillot said.